Eliminating mother-to-child transmission of HIV and keeping their mothers alive
Job aid for healthcare workers
2013
Author:
IATT, IPPF, UNFPA, UNICEF, WHO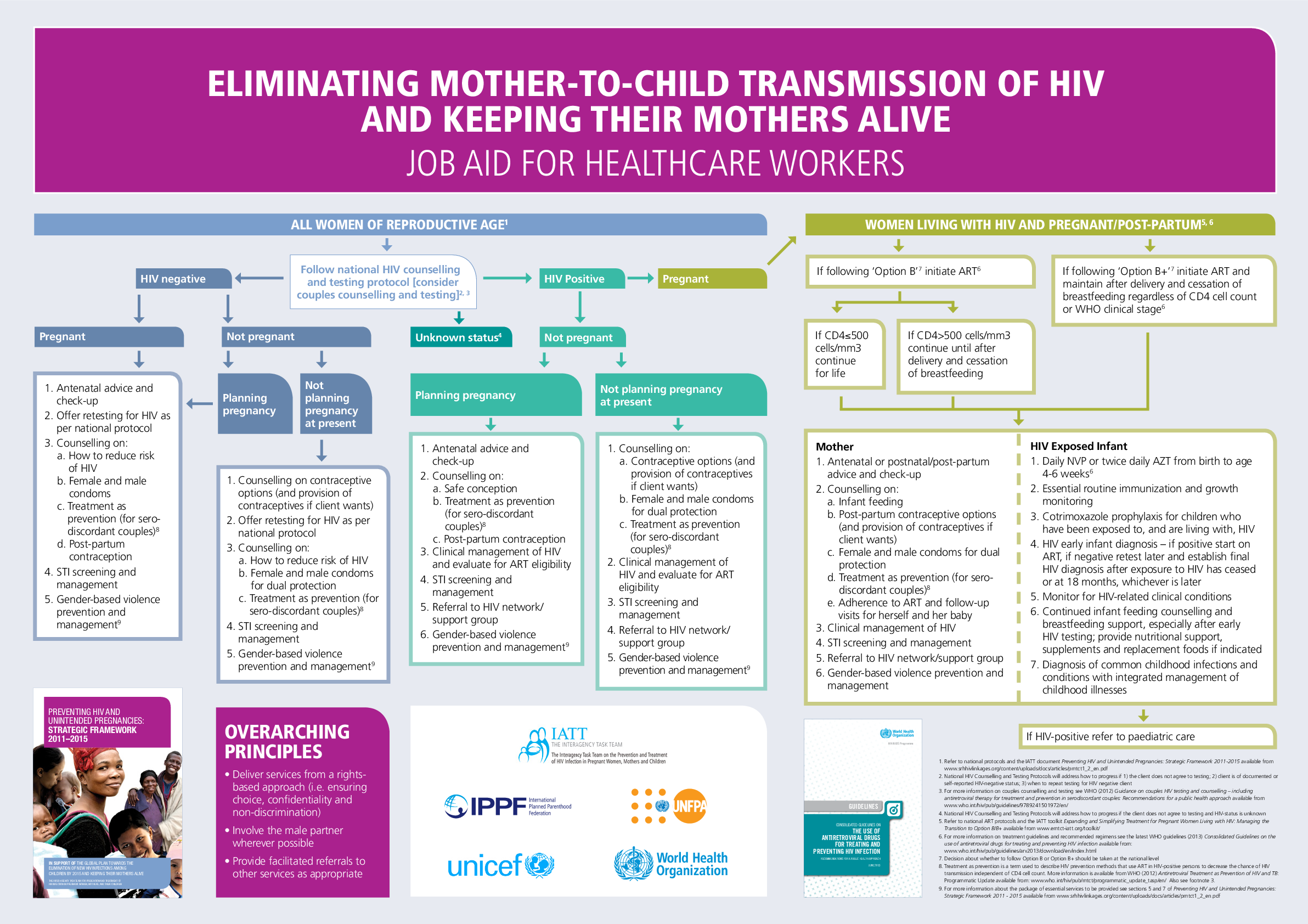 Related content
Press
I am very happy to join all of you here today. Meeting reproductive health supply needs is a key element of the global effort to improve people's lives by protecting their reproductive and sexual health. Given the increased international attention now being paid to slowing...
Press
President Obasanjo; Mr. Chairman; Excellencies, Heads of State and Government; distinguished delegates; ladies and gentlemen:
It is an honour for me to address a conference of the OAU, for the first time since assuming my responsibilities as Executive Director of...
Publications
Prevention: This is a central objective of UNFPA in the global fight against HIV/AIDS. Among the many complex issues compounding the pandemic, prevention is the challenge that fits the agency best. For more than 30 years, UNFPA has supported a highly focused agenda to improve...
Pages