Eliminating mother-to-child transmission of HIV and keeping their mothers alive
Job aid for healthcare workers
2013
Author:
IATT, IPPF, UNFPA, UNICEF, WHO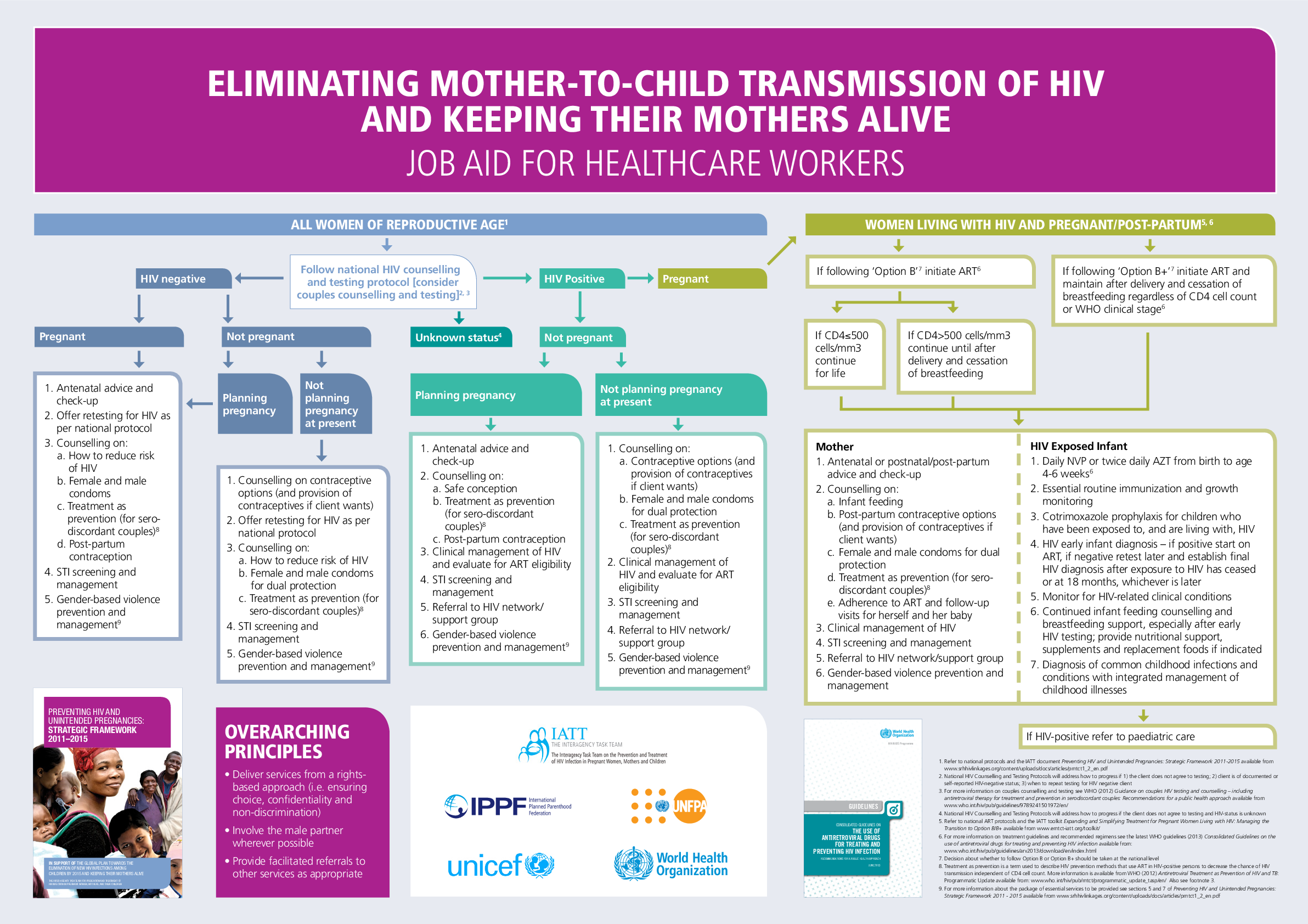 Related content
Publications
As one of the eight cosponsors of UNAIDS (the other cosponsors being UNICEF, UNDP, UNDCP, UNESCO, ILO, WHO and World Bank), UNFPA chairs Theme Groups in many countries and supports HIV-prevention interventions in almost all of its country programmes. To maximize its response...
Press
Never before has the issue of HIV/AIDS been so high on the political agenda. Never before have we seen such high levels of awareness and commitment. Yet, today on World AIDS Day, we must confront the sad reality that HIV continues to spread. From Africa to Eastern Europe to...
News
DAKAR, Senegal – Youths from nearly 90 countries resolved to lead the crusade against HIV/AIDS all over the world, in adopting the Dakar Youth Empowerment Strategy at the end the Fourth World Youth Forum of the United Nations System, held in the Senegalese capital, from 6 to 10...
Pages