Eliminating mother-to-child transmission of HIV and keeping their mothers alive
Job aid for healthcare workers
2013
Author:
IATT, IPPF, UNFPA, UNICEF, WHO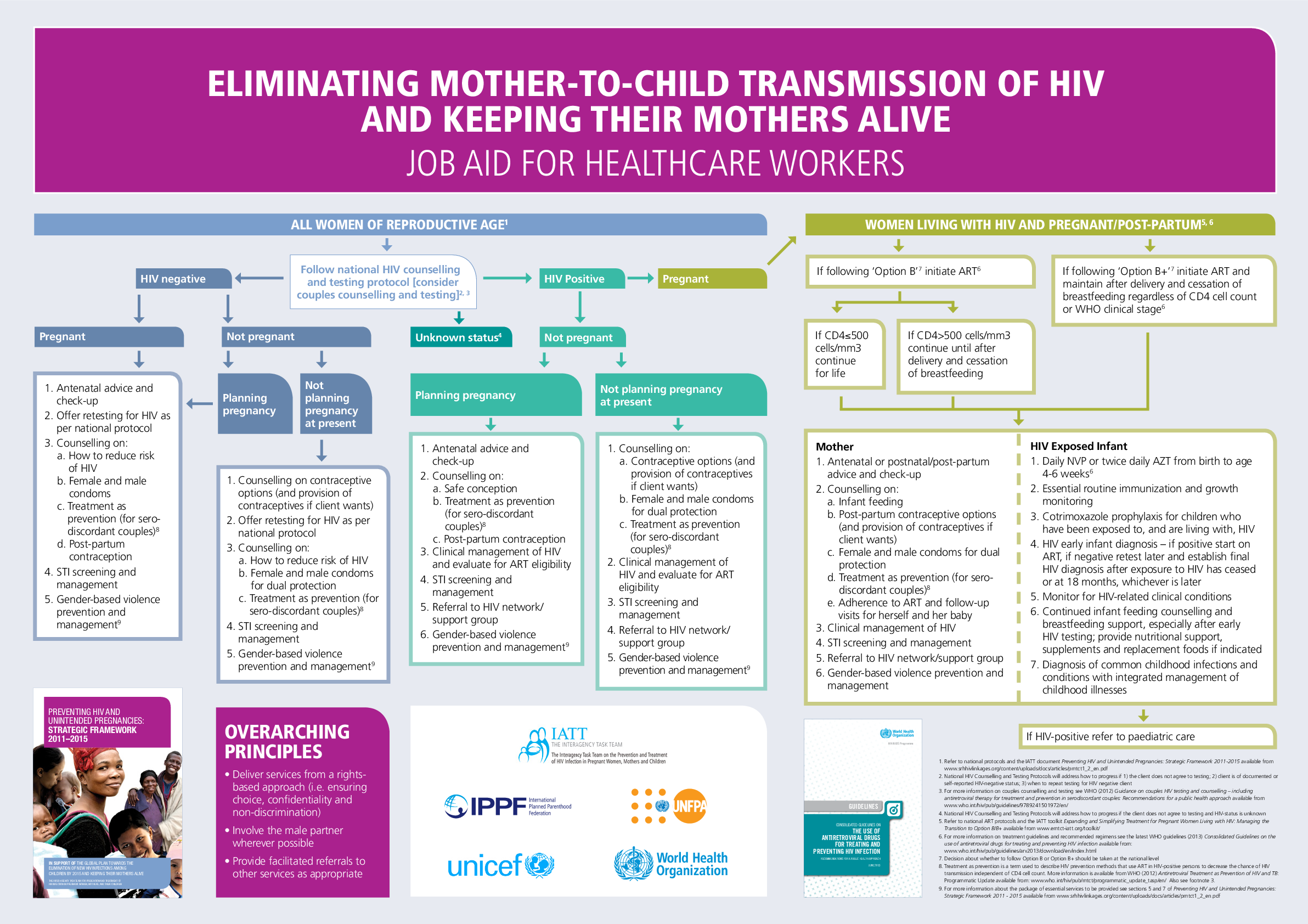 Related content
Publications
This document is designed to provide an overview of the issues of HIV/AIDS, challenges, and opportunities around integrating a broad range of HIV/AIDS interventions into existing reproductive and sexual health programs and services, and to provide some practical examples of...
Publications
New guidelines on the construction of core indicators provide technical guidance on how to measure the indicators for implementating the Declaration adopted at the UN Special Session on HIV/AIDS in June 2001.
Publications
Previously known as AIDS Update, this is the 11th annual publication to provide information about action taken by UNFPA to prevent HIV infection. HIV/AIDS threatens to destroy a whole generation of leaders, workers, parents and youth, and to create a generation of orphans in...
Pages