Eliminating mother-to-child transmission of HIV and keeping their mothers alive
Job aid for healthcare workers
2013
Author:
IATT, IPPF, UNFPA, UNICEF, WHO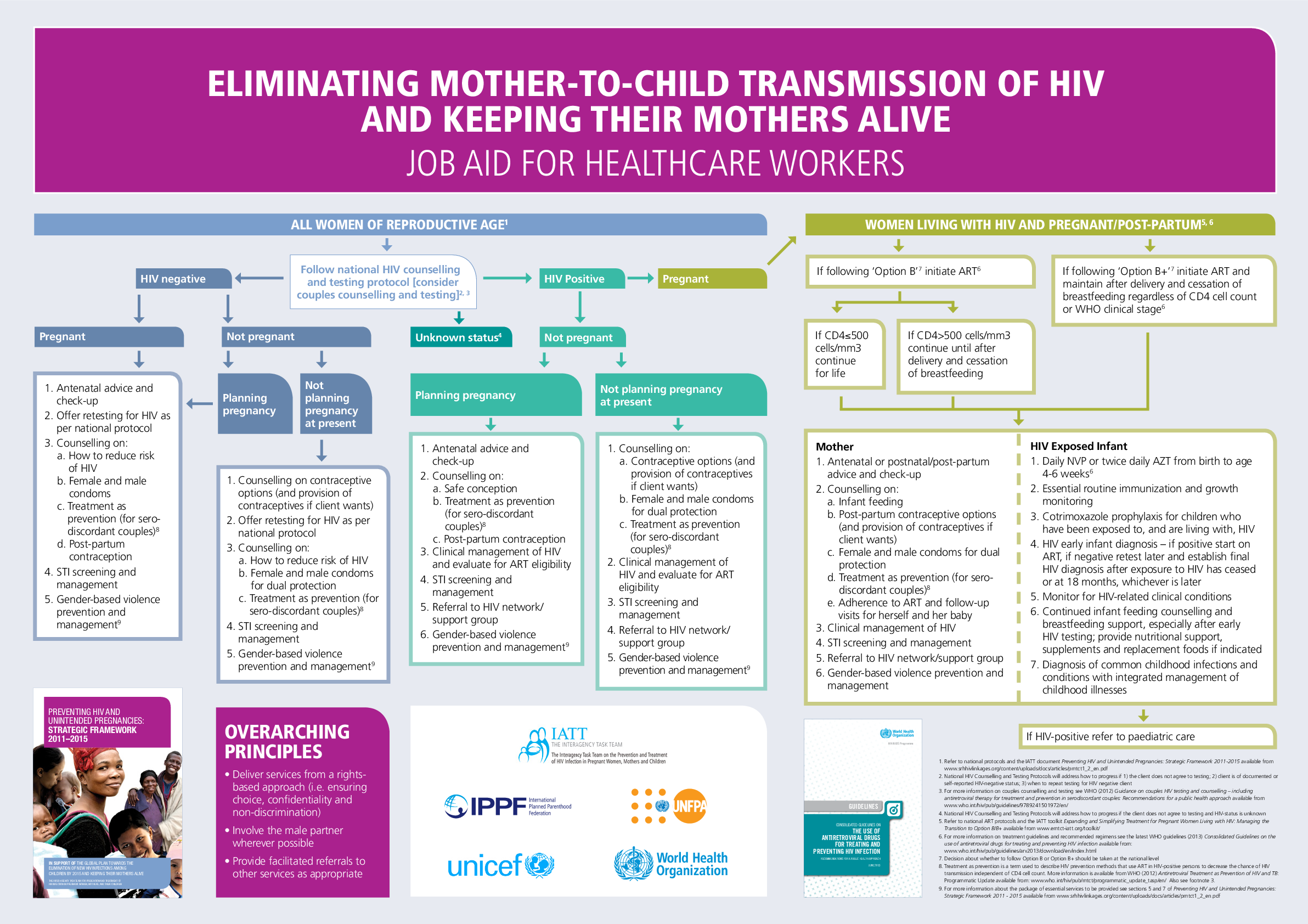 Related content
Publications
Previously known as AIDS Update, this is the 12th annual publication to provide information about actions taken by UNFPA, the United Nations Population Fund, to prevent HIV infection. UNFPA has worked to improve reproductive health for more than 30 years; never has the need...
Publications
The purpose of this HIV and Infant Feeding Framework for Priority Action is to recommend to governments key actions, related to infant and young child feeding, that cover the special circumstances associated with HIV/AIDS. The aim of these actions is to create and sustain an...
Press
Today, on World AIDS Day, our duty to "live and let live" has special significance for the 40 million people living with HIV/AIDS and their families, and also for those who remain highly vulnerable to infection.
Around the world, stigma and discrimination are the...
Pages