Eliminating mother-to-child transmission of HIV and keeping their mothers alive
Job aid for healthcare workers
2013
Author:
IATT, IPPF, UNFPA, UNICEF, WHO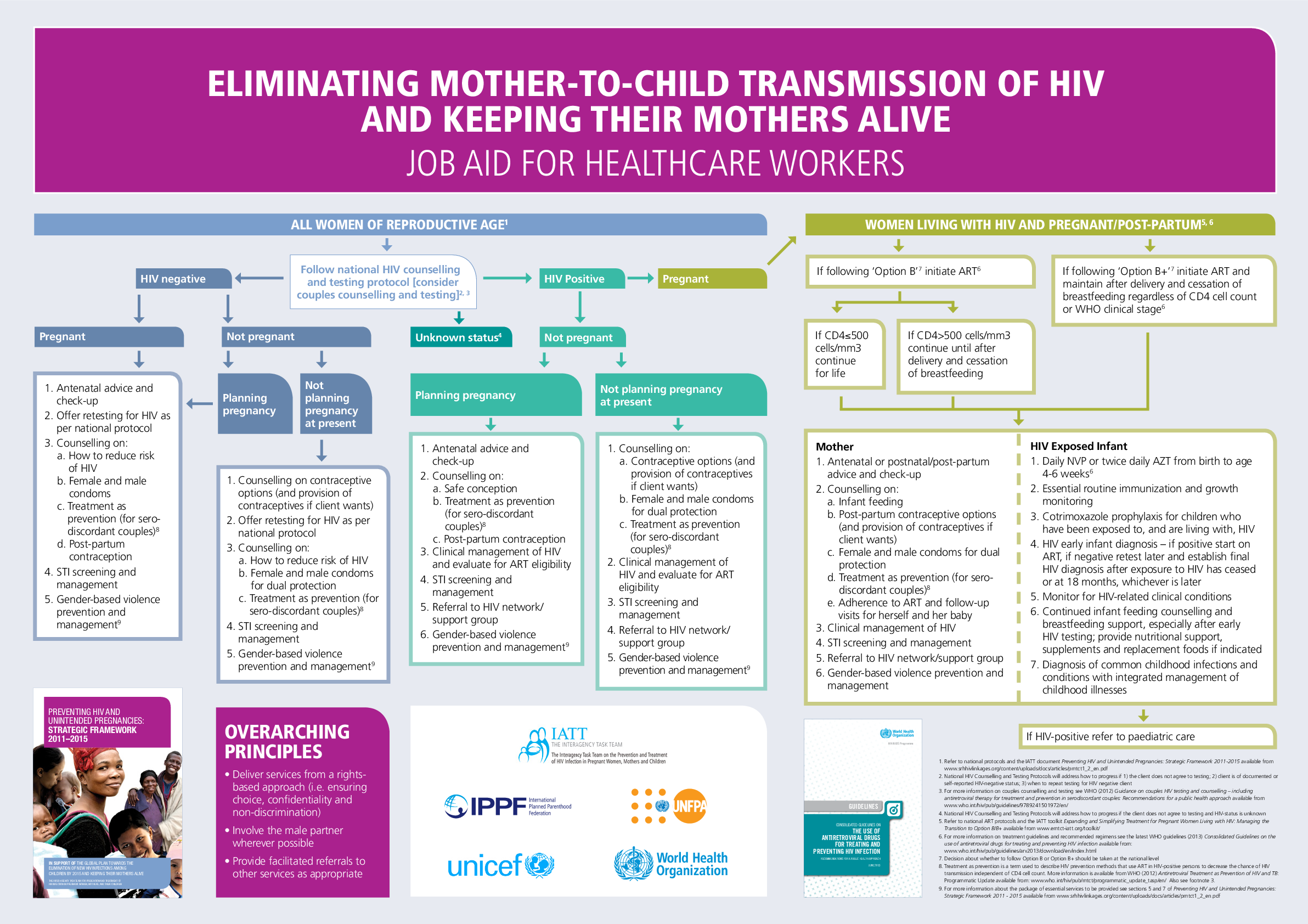 Related content
Publications
The purpose of this HIV and Infant Feeding Framework for Priority Action is to recommend to governments key actions, related to infant and young child feeding, that cover the special circumstances associated with HIV/AIDS.
Publications
Globally, the are about 42 million people living with HIV/AIDS and no major region of the world escapes the pandemic?s invasive presence. However, by far the greatest proportions are concentrated in the developing world where more than 95 percent of cases are located.
Publications
Partnering with men is emerging as an important strategy for improving reproductive health. This new publication offers guidance on effective and gender-sensitive ways to engage men in the reproductive and sexual health of themselves and their partners.
Pages