Eliminating mother-to-child transmission of HIV and keeping their mothers alive
Job aid for healthcare workers
2013
Author:
IATT, IPPF, UNFPA, UNICEF, WHO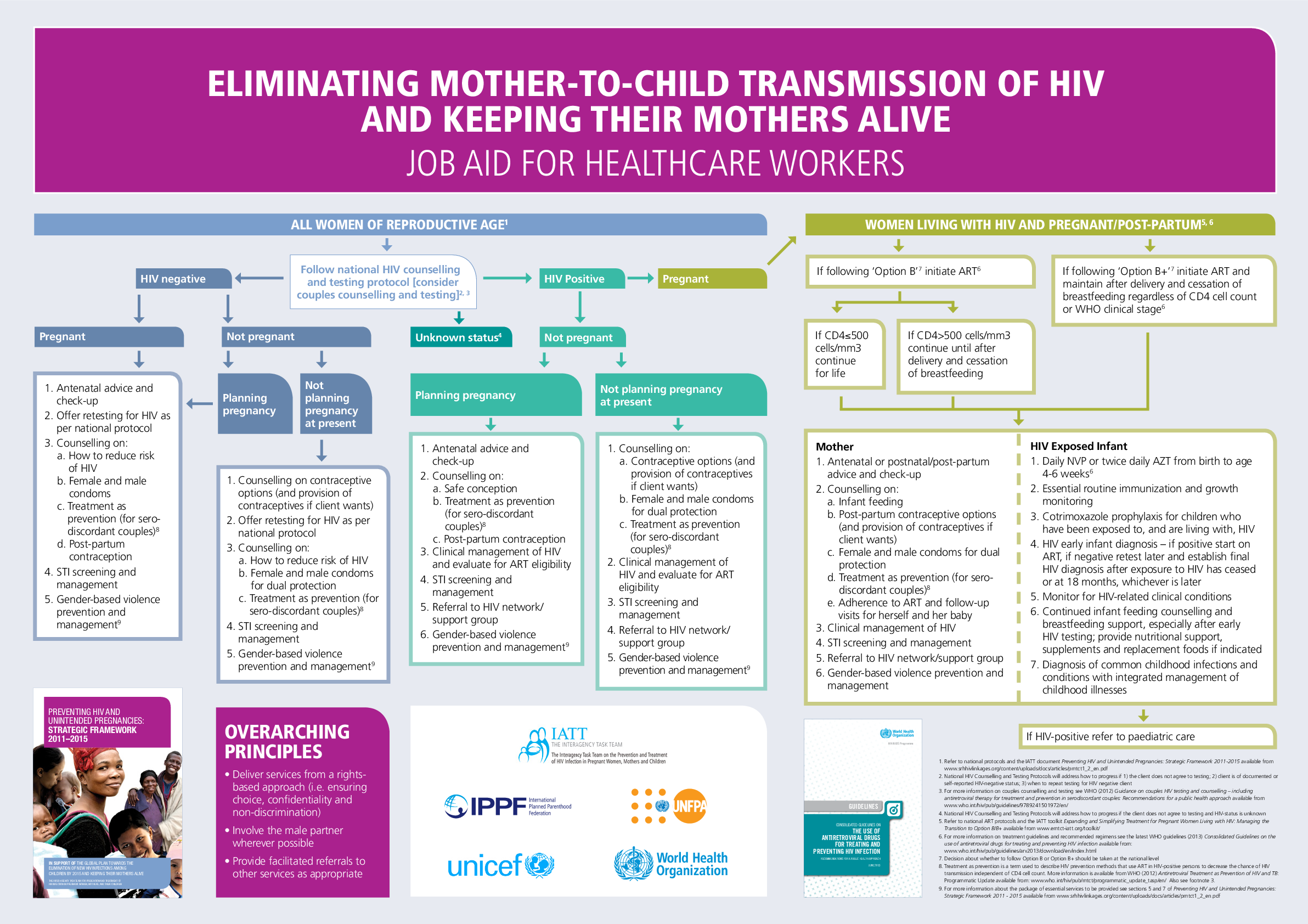 Related content
Press
UNFPA is honoured to take part in this important conference. We are particularly pleased to be joined by our partners: the International Planned Parenthood Federation, the World Bank, and the Global Fund to Fight AIDS, Tuberculosis and Malaria. We are also thrilled that young...
Press
Good afternoon.
It is an honour to be here today at the Minnesota International Center. I would like to thank Carol Byrne of the Center, David Sutton of the United Nations Association of Minneapolis, and Sid Voorakka of the Better...
Press
Your Excellency, President Fidel Castro, Distinguished Members of the Presidium, Ladies and Gentlemen,
I am pleased to deliver a statement on behalf of Thoraya Ahmed Obaid, Executive Director of UNFPA, the United Nations Population Fund.
At the outset, please...
Pages