Eliminating mother-to-child transmission of HIV and keeping their mothers alive
Job aid for healthcare workers
2013
Author:
IATT, IPPF, UNFPA, UNICEF, WHO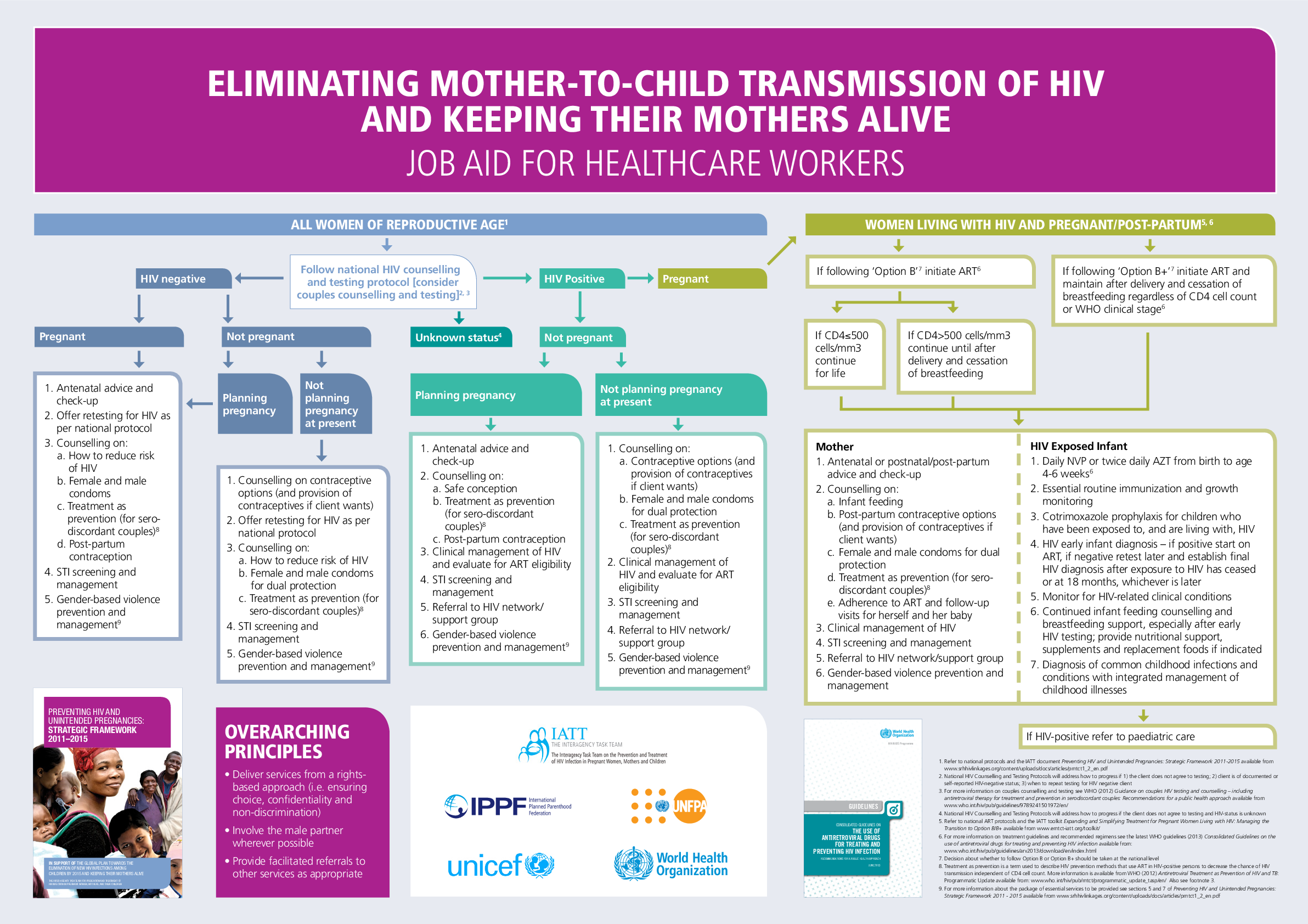 Related content
Publications
This report concludes that women are bearing the brunt of the HIV/AIDS epidemic and that strategies to reverse it cannot succeed unless women and girls are empowered to reclaim their rights. Noting that half of all people infected with HIV are women, the report documents the...
Publications
Published by UNFPA on behalf of the UNAIDS Interagency Task Team on Young People and HIV/AIDS, highlights the ways in which young people remain at the centre of the HIV/AIDS epidemic. Noting that many young people are at high risk of HIV infection, the publication documents...
Press
World AIDS Day offers an occasion for communities and decision makers to examine progress made in countering the worst health crisis in modern history.
Pages