Eliminating mother-to-child transmission of HIV and keeping their mothers alive
Job aid for healthcare workers
2013
Author:
IATT, IPPF, UNFPA, UNICEF, WHO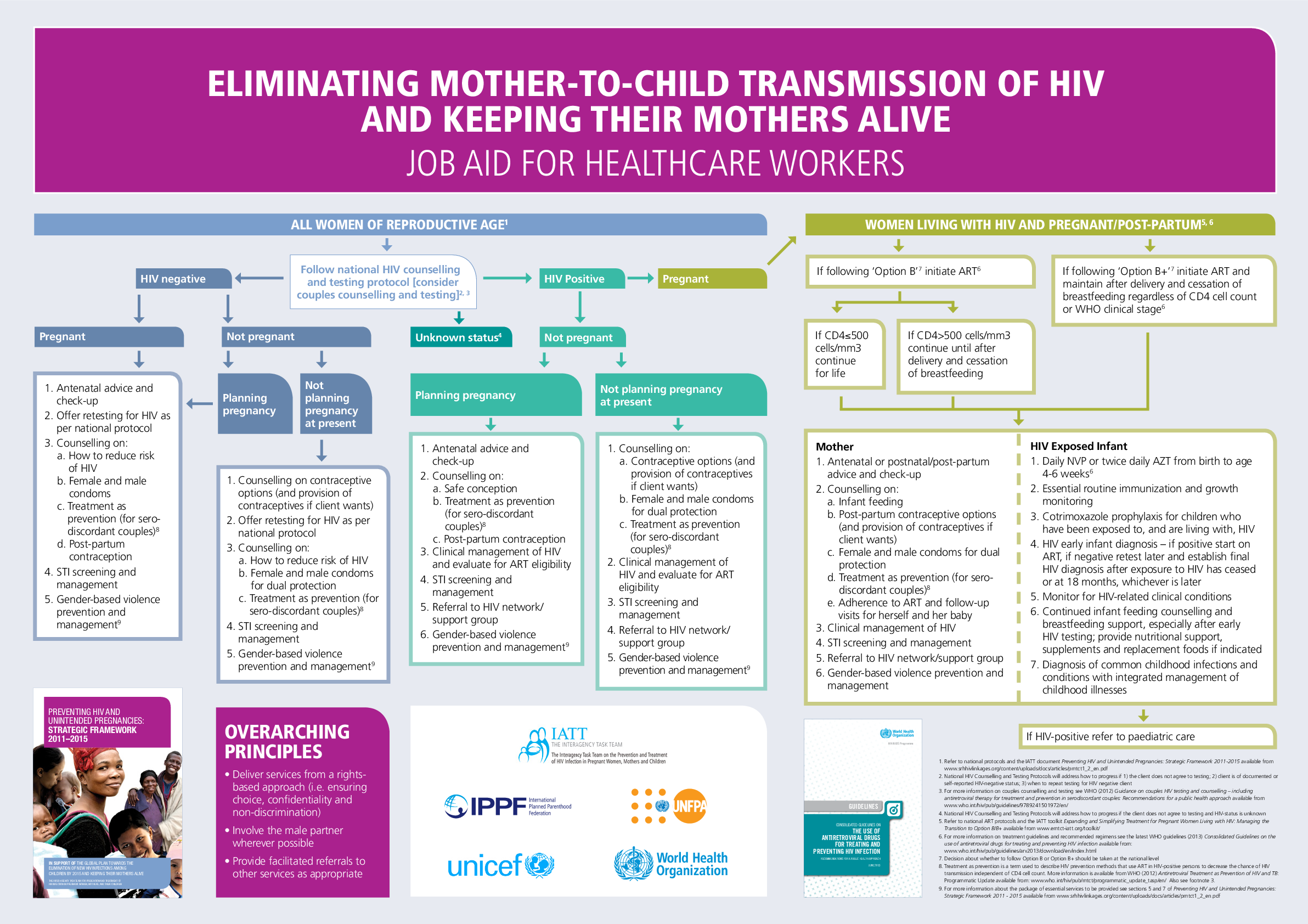 Related content
Publications
These guides can be used to strengthen the integration of HIV prevention into maternal health services and build the capacity of health workers to address the prevention needs of pregnant and post-partum women.
Publications
A review of available evidence describes briefly the benefits of breastfeeding for mothers and infants in general. Transmission by breastfeeding is discussed in the light of overall mother-to-child transmission of HIV-1 infection.
Publications
This guide aims to provide sexual and reproductive health (SRH) programme planners, managers, and providers with the information necessary to integrate voluntary counselling and testing (VCT) for HIV/AIDS within their services. VCT has been shown to be an effective strategy...
Pages