Eliminating mother-to-child transmission of HIV and keeping their mothers alive
Job aid for healthcare workers
2013
Author:
IATT, IPPF, UNFPA, UNICEF, WHO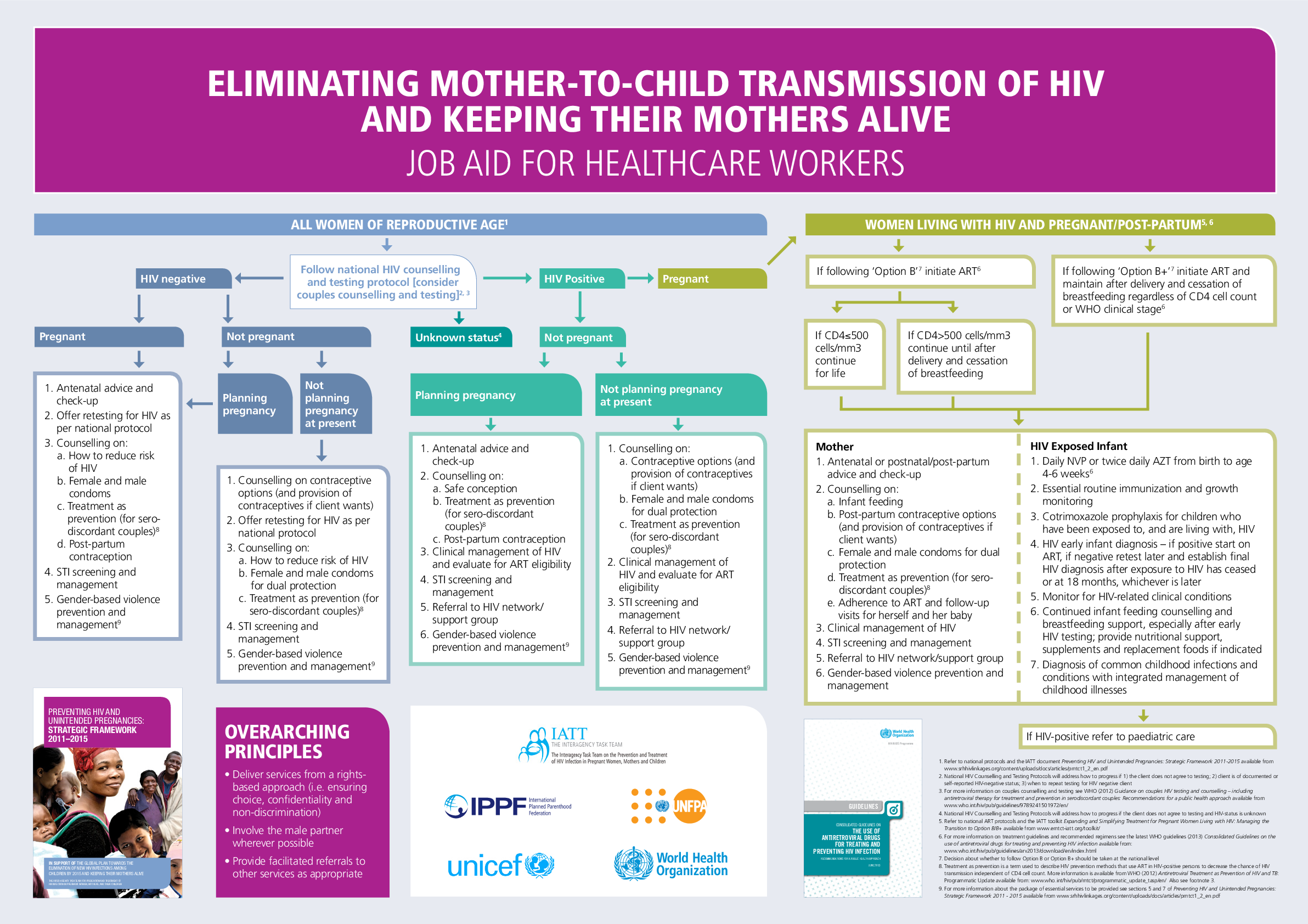 Related content
Publications
How do we improve the lives of the nearly 3 billion individuals living on less than two dollars a day? How can we enable all individuals — male and female, young and old — to protect themselves from HIV? To save the lives of more than 500,000 women...
Publications
Condoms play a special role in combating the spread of HIV/AIDS because of their ability to protect against the sexual transmission of HIV. Since condoms also prevent pregnancy, couples can use them for dual protection against infection and unintended pregnancy.
Publications
Published by UNFPA on behalf of the UNAIDS Interagency Task Team on Young People and HIV/AIDS, highlights the ways in which young people remain at the centre of the HIV/AIDS epidemic. Noting that many young people are at high risk of HIV infection, the publication documents...
Pages