Eliminating mother-to-child transmission of HIV and keeping their mothers alive
Job aid for healthcare workers
2013
Author:
IATT, IPPF, UNFPA, UNICEF, WHO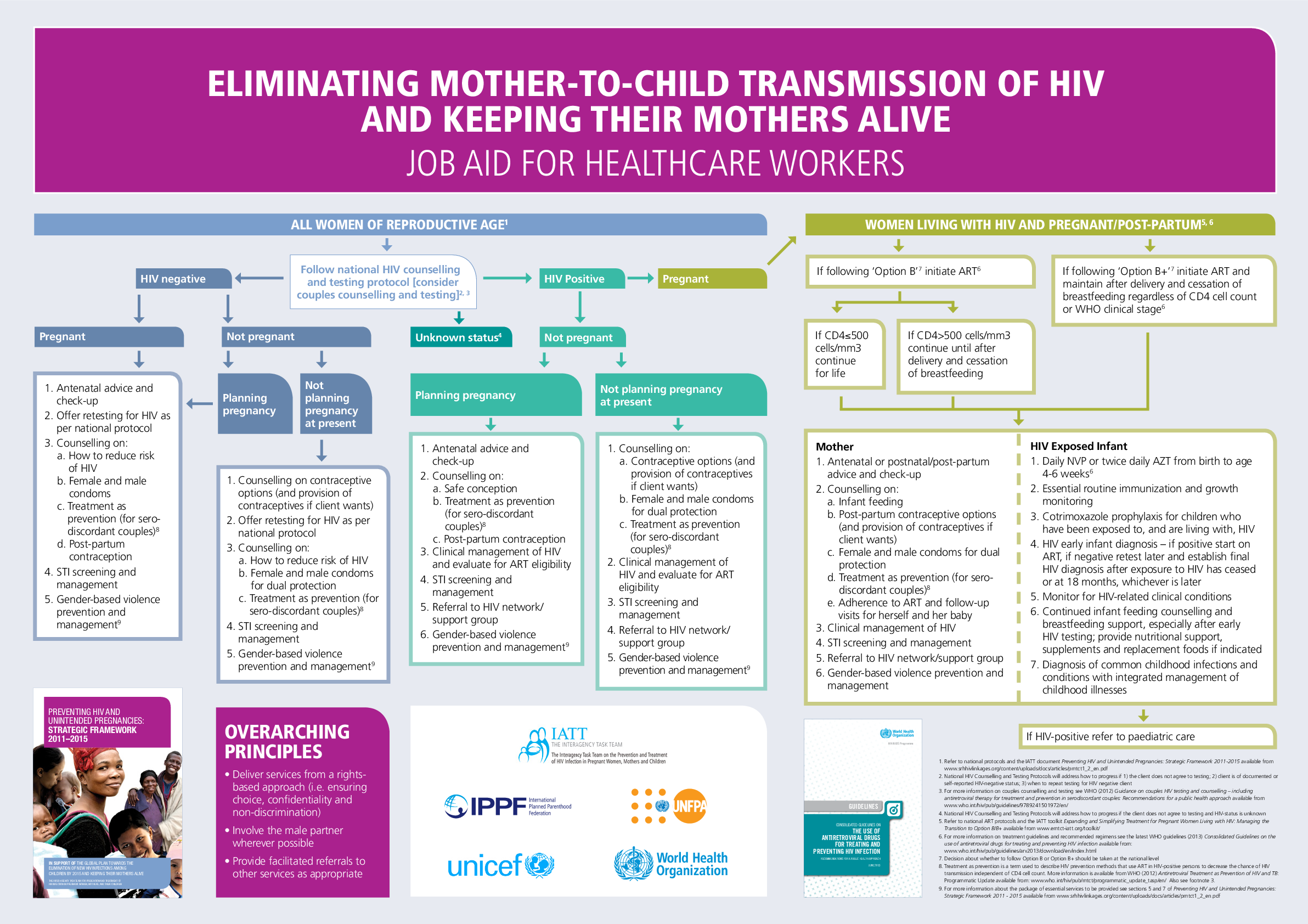 Related content
Publications
The Declaration of Commitment (DoC) on HIV/AIDS, adopted by the Member States at the United Nations General Assembly Special Session on HIV/AIDS in June 2001, reflects global recognition of the pandemic as the single greatest threat to the well-being of future generations....
Publications
How do we improve the lives of the nearly 3 billion individuals living on less than two dollars a day? How can we enable all individuals — male and female, young and old — to protect themselves from HIV? To save the lives of more than 500,000 women...
Publications
A review of available evidence describes briefly the benefits of breastfeeding for mothers and infants in general. Transmission by breastfeeding is discussed in the light of overall mother-to-child transmission of HIV-1 infection.
Pages