Eliminating mother-to-child transmission of HIV and keeping their mothers alive
Job aid for healthcare workers
2013
Author:
IATT, IPPF, UNFPA, UNICEF, WHO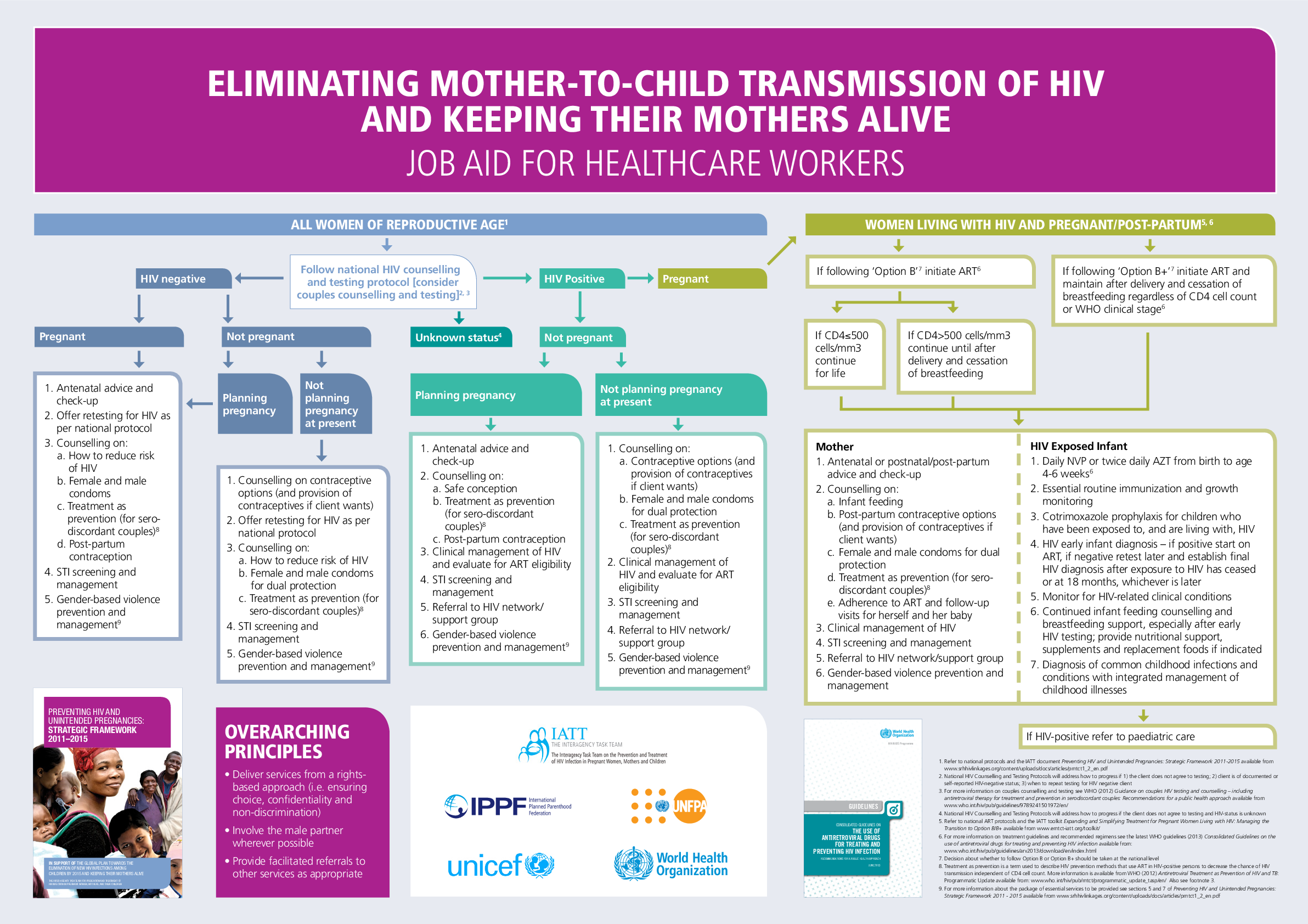 Related content
Publications
This document presents the key programmatic linkages between family planning and the prevention of HIV in women and children.
Press
UNITED NATIONS, New York—Thoraya Ahmed Obaid, Executive Director of UNFPA, the United Nations Population Fund, today welcomed the new report by the Commission for Africa, saying: "UNFPA supports the report's findings and pledges to continue its close...
Publications
Condoms play a special role in combating the spread of HIV/AIDS because of their ability to protect against the sexual transmission of HIV. Since condoms also prevent pregnancy, couples can use them for dual protection against infection and unintended pregnancy.
Pages