Eliminating mother-to-child transmission of HIV and keeping their mothers alive
Job aid for healthcare workers
2013
Author:
IATT, IPPF, UNFPA, UNICEF, WHO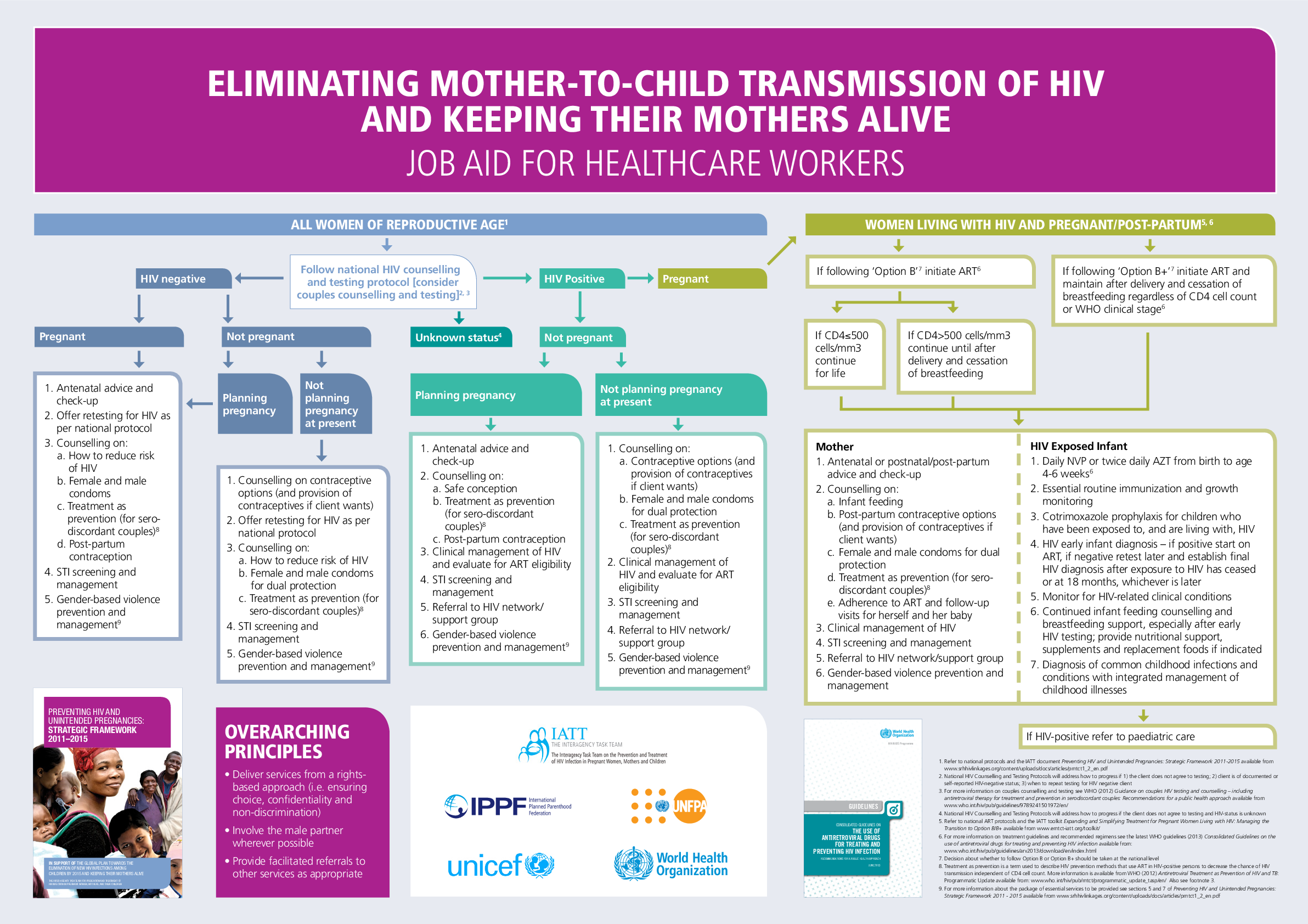 Related content
Publications
This document is a tool containing practical advice on implementing HIV and sexually transmitted infection (STI) programmes with men who have sex with men. Topics covered include community empowerment, addressing violence, condom and lubricant programming, other health-care...
News
The Ebola epidemic has dramatically underscored the importance of condoms in preventing sexually transmitted infections. UNFPA and partners have launched a campaign in Liberia aiming to reach 1.5 million people with condoms and information.
Publications
While there are many separate indicators related to sexual and reproductive health (SRH) and HIV, a key challenge has been the lack of internationally agreed indicators to measure progress in linking SRH and HIV. This SRH and HIV Linkages Compendium ...
Pages