Eliminating mother-to-child transmission of HIV and keeping their mothers alive
Job aid for healthcare workers
2013
Author:
IATT, IPPF, UNFPA, UNICEF, WHO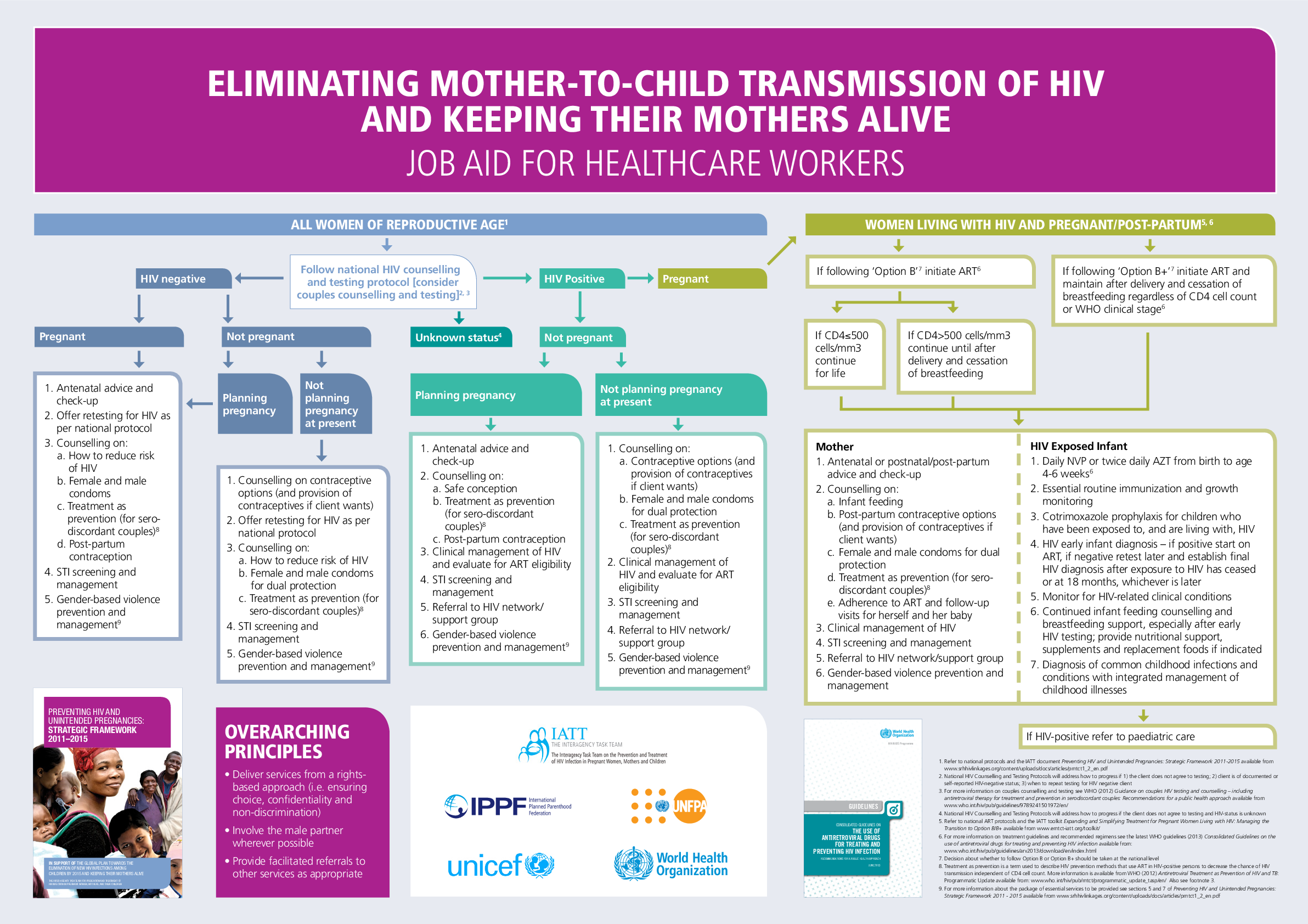 Related content
News
The Ebola epidemic has dramatically underscored the importance of condoms in preventing sexually transmitted infections. UNFPA and partners have launched a campaign in Liberia aiming to reach 1.5 million people with condoms and information.
Publications
While there are many separate indicators related to sexual and reproductive health (SRH) and HIV, a key challenge has been the lack of internationally agreed indicators to measure progress in linking SRH and HIV. This SRH and HIV Linkages Compendium ...
Press
KIGALI, Rwanda — At a meeting here of the United Nations Secretary-General's Millennium Development Goal (MDG) Advocates, key supporters of the health-related MDGs presented an Acceleration Roadmap to save an additional 140,000 women's and 250,000 newborns' lives and provide...
Pages