Eliminating mother-to-child transmission of HIV and keeping their mothers alive
Job aid for healthcare workers
2013
Author:
IATT, IPPF, UNFPA, UNICEF, WHO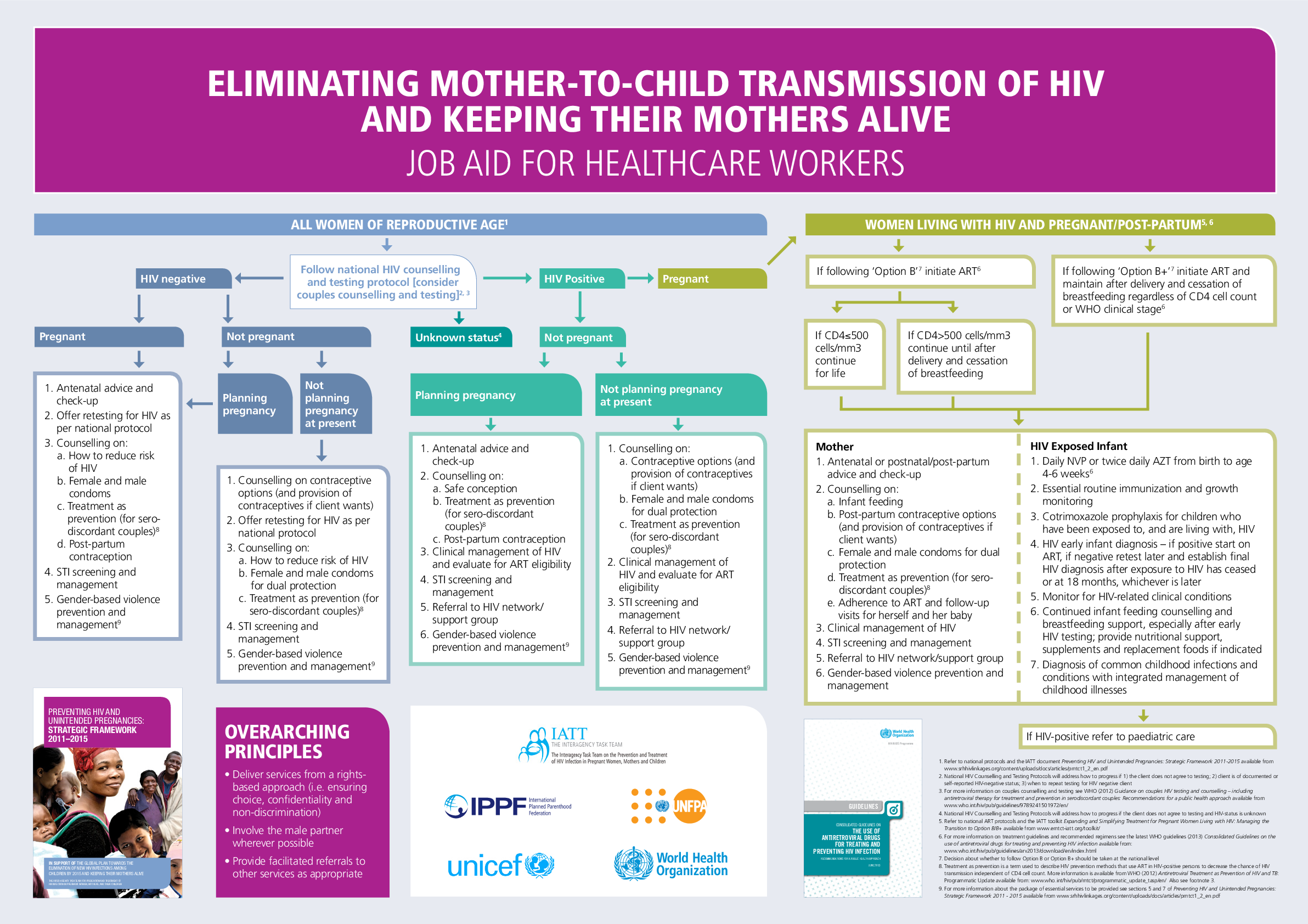 Related content
Press
ULAANBAATAR, Mongolia — Low rates of HIV infection must not lead to complacency, representatives of 10 Asian and Pacific "low prevalence" countries agreed today.
Press
ULAANBAATAR, Mongolia — A number of Asian and the Pacific countries have very low rates of HIV infection – less than 0.1 per cent – and can still prevent serious epidemics, at relatively low cost.
Press
TORONTO — Despite all of the discussions of scaling up treatment at the XVI International AIDS Conference in Toronto, pregnant women remain one of the most poorly served of all HIV-positive...
Pages