Ebola Virus Disease Outbreak in West Africa - January 2015 update
January 2015
Author:
UNFPA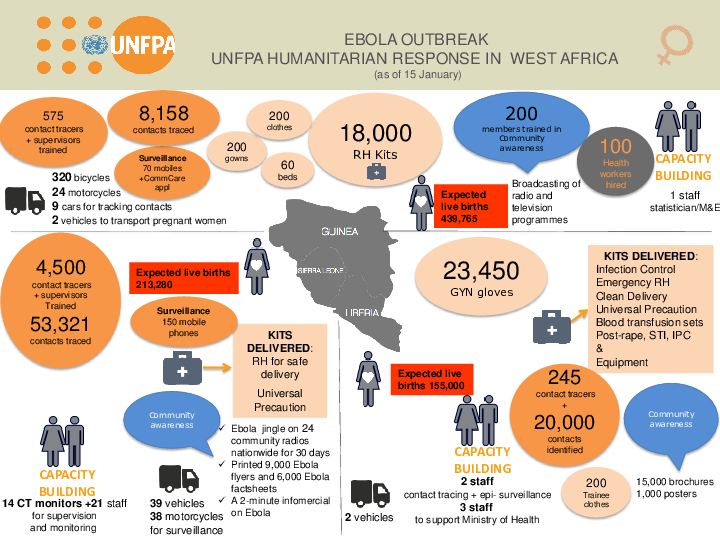 Related content
News
SAFEBAGAR, Accham District, Nepal —"May you live 100 years! You have given me my life back," a beaming Guma Badela told the doctor and nurse examining her.
Publications
This report summarizes views on assisting displaced women in conflict and post-conflict situations.
Publications
The voices of young people from countries affected by war have been brought together in this unique report.
Pages