Ebola Virus Disease Outbreak in West Africa - January 2015 update
January 2015
Author:
UNFPA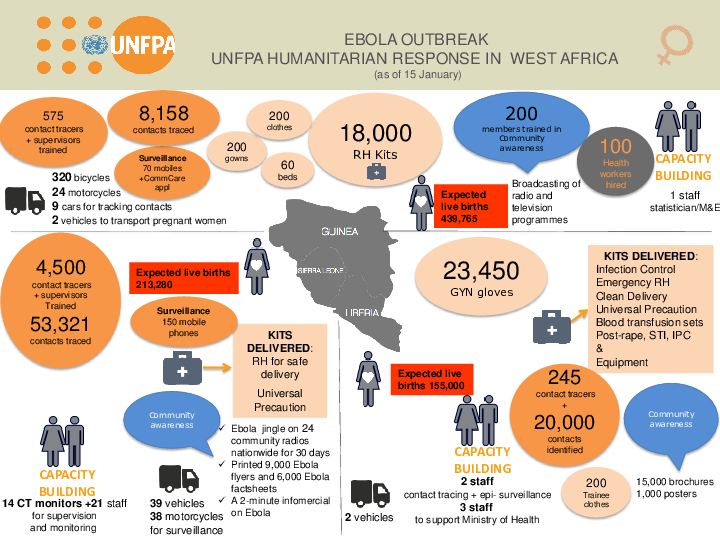 Related content
News
In a visit to the Gaza Strip today, U.N. Secretary-General Ban Ki-moon voiced shock and anger at the 'heartbreaking' devastation, according to Reuters.
Press
An earthquake that hit Costa Rica earlier this month has left pregnant women and young people particularly vulnerable. Nearly 4,000 people, a majority of them women and children, were forced to move to emergency shelters.
Press
New York/Jerusalem—Continuing violence and displacement present serious risks to more than 40,000 pregnant women in Gaza, warned UNFPA, the United Nations Population Fund. Lack of access to critical health services, including emergency...
Pages