Ebola Virus Disease Outbreak in West Africa - January 2015 update
January 2015
Author:
UNFPA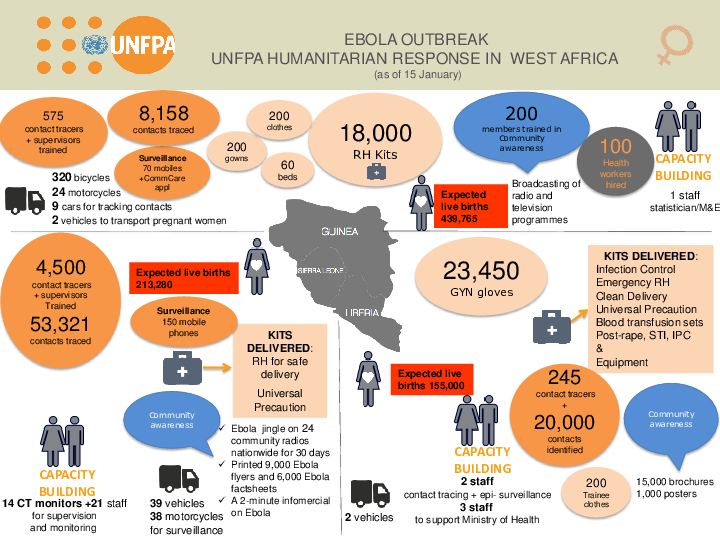 Related content
News
"Growing up, I felt as though my wings were slowly clipped against my will, and life became a cage from which there was no escape," said Amal*.
News
"I want to be there for women when their rights are being trampled," said Chrestine Espinorio, a police officer in Marawi.
Publications
This resource presents 16 Minimum Standards for the prevention of and response to gender-based violence in emergencies.
Pages