Ebola Virus Disease Outbreak in West Africa - January 2015 update
January 2015
Author:
UNFPA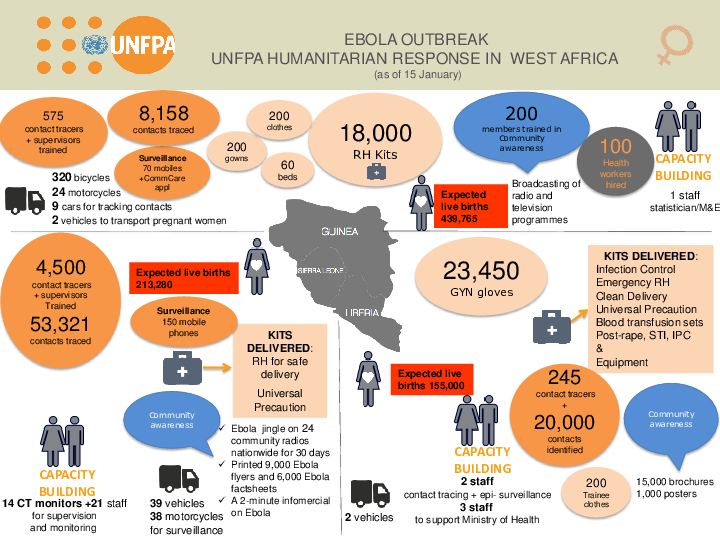 Related content
News
Deadly clashes in West Darfur have uprooted tens of thousands of people from their homes. Reliable sources indicate that widespread gender-based violence is taking place, and thousands of pregnant women require urgent care.
Resources
Ongoing tensions in the country's northern region continue to drive mass displacements. In January, humanitarian conditions in the region worsened considerably, with nearly than 586,000 people displaced in Idlib following a second wave of displacements that began in late 2019....
Resources
As the conflict enters its fifth year, Yemen remains the world's worst humanitarian crisis with staggering levels of humanitarian needs. Eighty per cent of the population – 24.1 million people – need some form of humanitarian assistance.
Pages