Ebola Virus Disease Outbreak in West Africa - January 2015 update
January 2015
Author:
UNFPA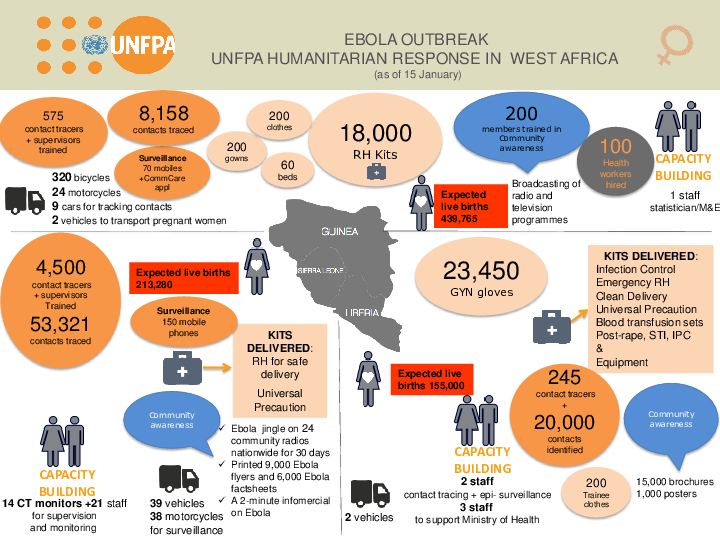 Related content
Resources
In mid-May, UNFPA was forced to suspend support to lifesaving reproductive health services in 140 health facilities; with UNFPA's appeal for $100.5 million towards its humanitarian response receiving only $41.7 million by May. An additional $24 million is needed for UNFPA's...
Resources
As of 09 June, 2020, the Syrian Ministry of Health (MoH) has reported 144 COVID-19 cases across Syria: 76 active, 62 recoveries and 6 registered deaths.1 The first positive case was announced on 22 March 2020, with the first fatality reported on 29 March 2020.
Resources
After 78 days following confirmation of the first case of COVID-19 in Nigeria on 27 February 2020, the West and Central  Africa region has witnessed a dramatic increase in confirmed cases and deaths. As of 15 May 2020, all 23 countries in the region had recorded over 28,000...
Pages