Ebola Virus Disease Outbreak in West Africa - January 2015 update
January 2015
Author:
UNFPA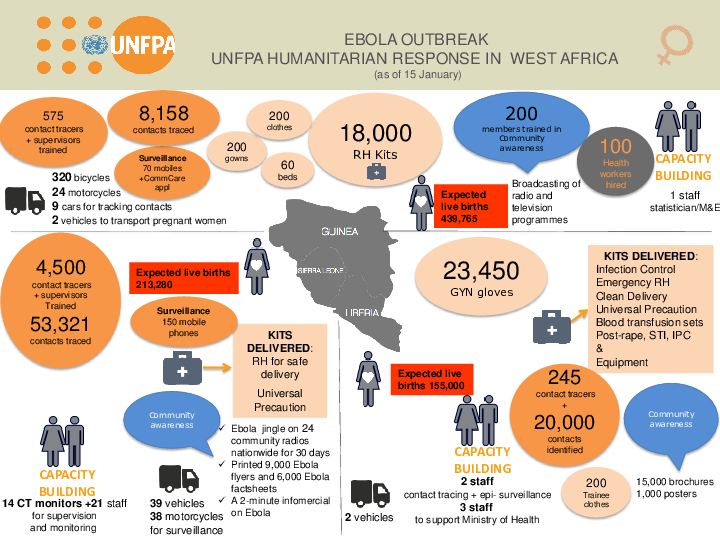 Related content
Resources
Regional Situation With over 600,000 confirmed cases, India continues to see a rapid rise and has the highest number of COVID-19 cases in the region. Iran, Pakistan, Bangladesh and Indonesia continue to experience increase in new cases. Maldives has the highest number of COVID...
Resources
Regional Highlights All countries, except Turkmenistan, have officially reported COVID-19 cases. Armenia, Belarus and Moldova are the most affected relative to their population size. Turkey is the most affected country in absolute numbers (making up 45 percent of reported...
Resources
In mid-May, UNFPA was forced to suspend support to lifesaving reproductive health services in 140 health facilities; with UNFPA's appeal for $100.5 million towards its humanitarian response receiving only $41.7 million by May. An additional $24 million is needed for UNFPA's...
Pages