Dignity Kit - Nepal Earthquake
May 2015
Author:
UNFPA Asia and Pacific Regional Office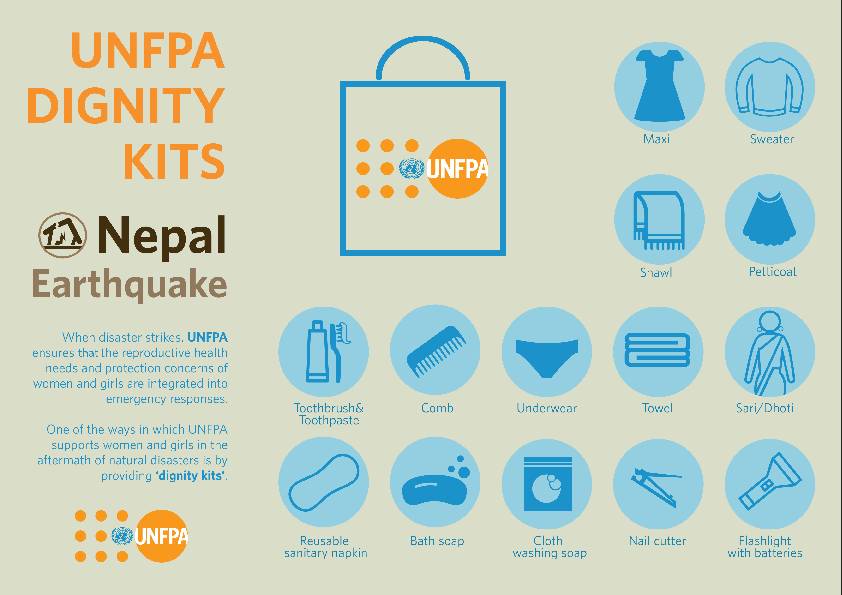 Related content
Resources
Regional Highlights All countries in Eastern Europe and Central Asia, except Turkmenistan, have officially reported COVID-19 cases. Armenia, Moldova and North Macedonia are now the most affected countries in the region relative to their population size. Turkey is the most...
Resources
Regional Situation With over 10.5 million confirmed cases, India continues to have the highest number of COVID-19 cases in the region and the second highest globally. Whereas transmission has reduced over the last few months, India still sees a significant number of daily new...
Resources
Since 15 November, the State Emergency Commission (SEC) has identified a total of eight clusters of COVID-19 transmission: two in Ulaanbaatar City and one in Selenge, Darkhan-Uul, Gobisumber, Orkhon, Dornogobi and Arkhangai provinces respectively. The clusters are linked...
Pages