Dignity Kit - Nepal Earthquake
May 2015
Author:
UNFPA Asia and Pacific Regional Office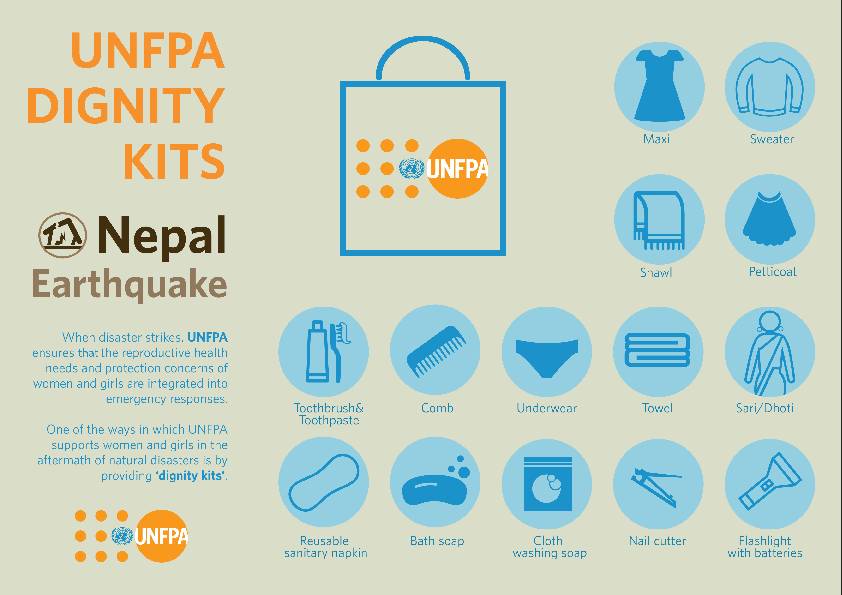 Related content
Resources
Regional Highlights
COVID-19 cases have steadily increased since November 2020. Top five countries with the highest confirmed cases include Nigeria, Ghana, Cameroon, Côte d'Ivoire and Senegal.
This is the second wave of the pandemic in the region, with more than 150,000...
Resources
Regional Situation With over 10.5 million confirmed cases, India continues to have the highest number of COVID-19 cases in the region and the second highest globally. Whereas transmission has reduced over the last few months, India still sees a significant number of daily new...
Resources
Yemen continues to be the world's worst humanitarian crisis with over 24 million people – 80 per cent of the population – in need of some form of humanitarian assistance or protection. In 2020, the situation, which is primarily driven by conflict and an economic blockade,...
Pages