Dignity Kit - Cyclone Pam
March 2015
Author:
UNFPA Asia and Pacific Regional Office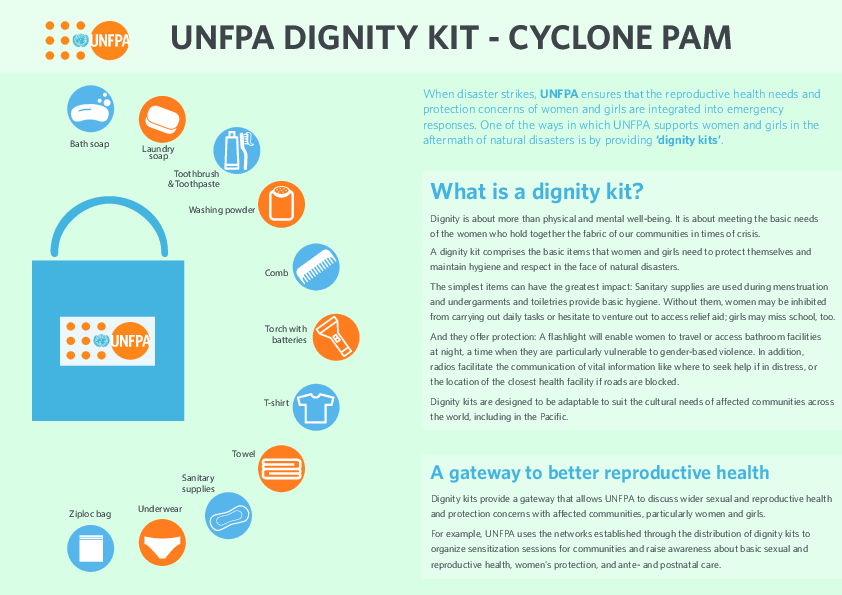 Related content
News
NEW YORK — When the subject of post-earthquake Haiti comes up, people often talk about getting back to normal. But for Haiti, where 'normal' was a series of crises, the goal must be to rebuild better. In a panel discussion last week at UNFPA, experts attempted to answer the...
Video
On the ground in Haiti, working to save the lives of mothers during childbirth. This video was original aired on NOW on Public Television, January, 2010.
News
PORT-AU-PRINCE — Every day for the past week, Emanuel Eliacin has led an operation that seems like Mission Impossible: Select a thousand 11- to 16-year-olds from camps for the displaced population, put them on 20 buses, and drive them to a day camp. Let them run around, play...
Pages