Dignity Kit - Cyclone Pam
March 2015
Author:
UNFPA Asia and Pacific Regional Office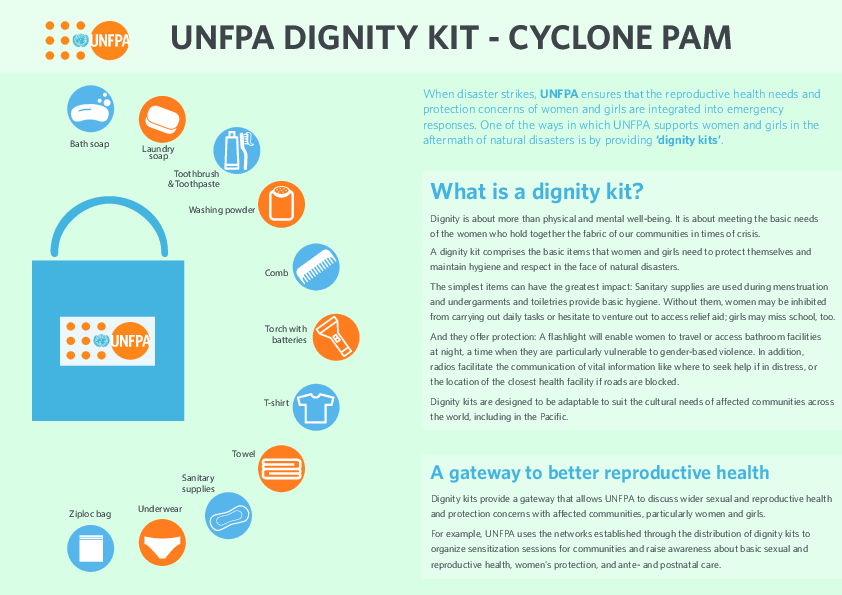 Related content
News
CHOUCHA CAMP, Southern Tunisia -- "My father died when I was three years old. Armed bandits killed him one evening as he was coming home. Every night I remember this scene before falling asleep," says Mariam Ibrahim, a 20-year-old Somali who grew up amid civil war.
News
EASTERN LIBERIA — Elise Larpea was pregnant when she fled Côte d'Ivoire with her four children, and she gave birth to twins soon after she reached Liberia.
News
UNITED NATIONS, New York ---The United Nations Security Council, in resolutions 1325 and 1820, recognized that women and girls need protection and support during and following all conflicts, and called for women's full participation in peacebuilding.
Pages