Dignity Kit - Cyclone Pam
March 2015
Author:
UNFPA Asia and Pacific Regional Office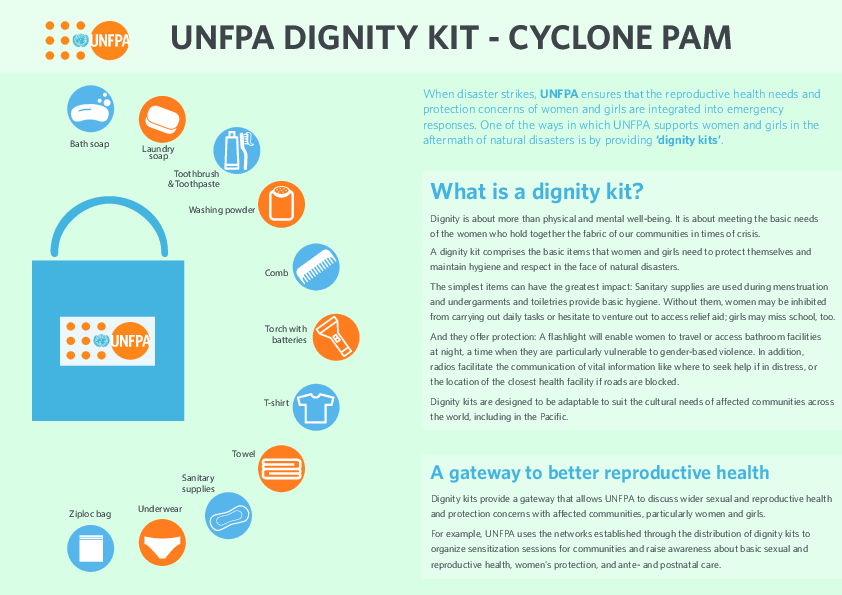 Related content
News
A masked aid worker helps an injured woman limp from a mobile first-aid clinic. Another aid worker, Hiba Kshour, carries hygiene supplies past the shattered husk of a car.
Resources
Regional Highlights The COVID-19 pandemic has hit Latin America and the Caribbean in a context of low growth, marked inequality and vulnerability, growing poverty and extreme poverty, weakening of social cohesion and increasing expressions of social discontent.  Cases continue...
Resources
Global Highlights UNFPA's overall response to the COVID-19 pandemic centers on the continuity of sexual and reproductive health services (SRH) and gender-based violence (GBV) prevention and response, risk communication and community engagement, and provision of lifesaving...
Pages