Dignity Kit - Cyclone Pam
March 2015
Author:
UNFPA Asia and Pacific Regional Office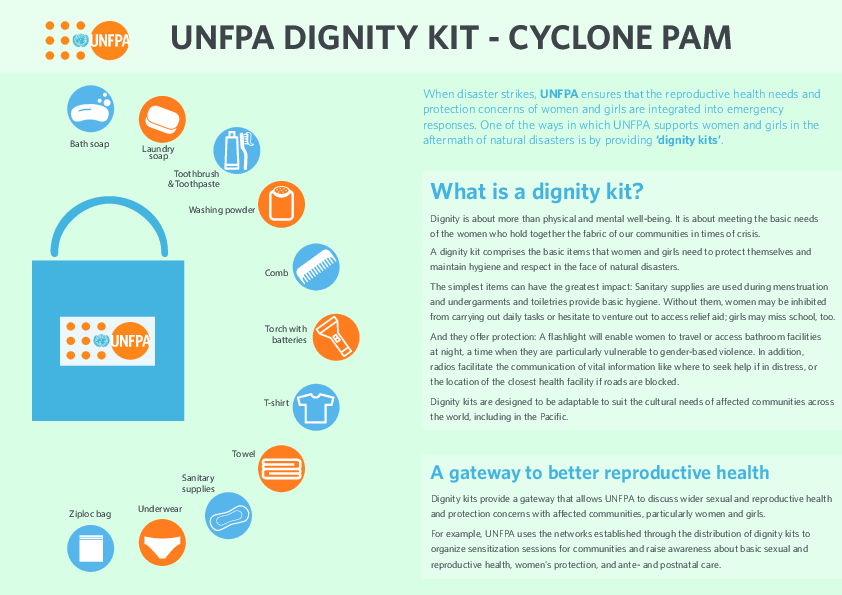 Related content
Resources
As of September 15, 2020, the Syrian Ministry of Health (MoH) has reported 3,654 COVID-19 cases across Syria: 2,602 active, 889 recoveries and 163 registered deaths. The first positive case was announced on 22 March 2020, with the first fatality reported on 29 March 2020....
Resources
Regional Situation With over 3.8 million confirmed cases, India has the highest number of COVID-19 cases in the region, and third globally. The pandemic continues to spread across Asia and the Pacific. India, Iran, Bangladesh, Pakistan, the Philippines and Indonesia continue...
News
Views of smouldering wreckage are being steadily replaced by scenes of collective action.
Pages