Bangladesh: Gender-biased sex selections Explained
23 July 2020
Publisher:
UNFPA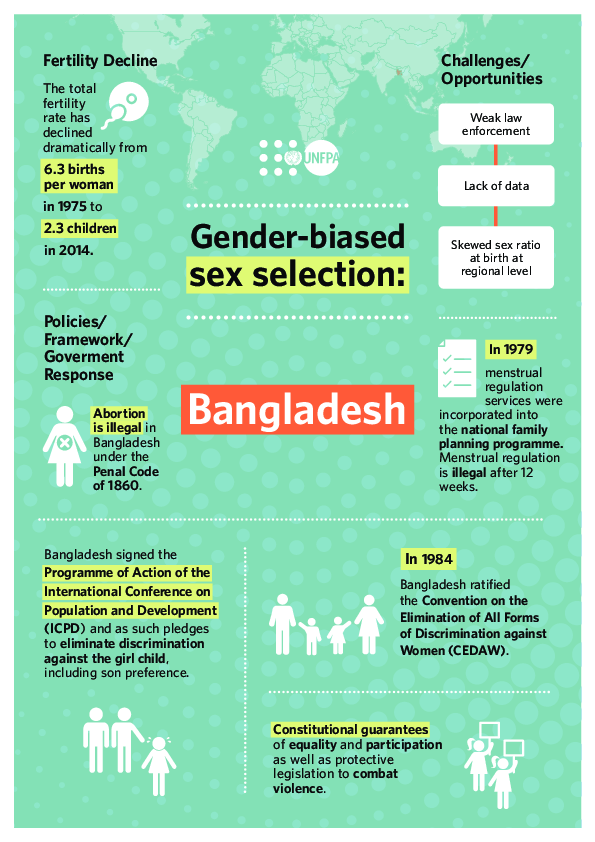 Related content
News
The 25th of August marked a tragic anniversary: three years since the mass influx of hundreds of thousands of Rohingya refugees into Bangladesh from neighbouring Myanmar.
Resources
Today, around 126 million women are believed to be "missing" around the world – the result of son preference and gender-biased sex selection, a form of discrimination. What does gender-biased sex selection mean? Why and where does it take place?
Resources
These infographics provide a brief on gender-biases sex selection in countries where UNFPA is implementing interventions to address this harmful practice including, Armenia, Azerbaijan, Bangladesh, Georgia, Nepal, and Viet Nam.
Pages