Bangladesh: Gender-biased sex selections Explained
23 July 2020
Publisher:
UNFPA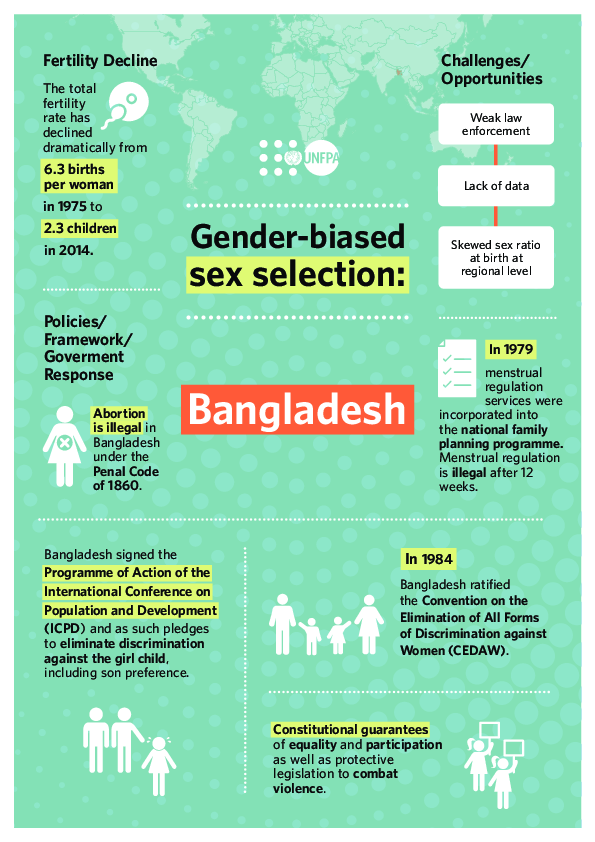 Related content
News
Kawser and Mohammed met in a Rohingya camp here in 2018 after being forced to flee their homes in Myanmar. "She had seen me with my siblings and my mother, whereas I got to know her through my brother. I was too shy to introduce myself in person," Mohammed, 25, said. "She was...
News
"I have never been loved or respected by anyone in my life except a few early years by my mother," said Shohan, a transgender woman living in Dhaka who left her family when she was 11. Her experience is not exceptional in this country, where despite the fact that transgender...
News
One year ago this month, Cyclone Amphan unleashed its fury across Bangladesh, killing 26 and damaging thousands of homes, agricultural lands, bridges and roads. But even as the headlines receded like the waters and the news cycle moved on like the winds, four young budding...
Pages