United Nations, New York – The United Nations Population Fund (UNFPA) today formally presented Miss Universe 2000, Lara Dutta, as its Goodwill Ambassador and Face to Face Campaign Spokesperson for India. Following the country's recent earthquake, she taped a television announcement sponsored by the Fund, seeking assistance for the disaster's victims, especially women and infants. The spot will be aired in the United States and other countries.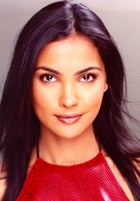 Ms. Dutta, who was Miss India 2000, became Miss Universe on 12 May 2000 in Cyprus. As a representative of Miss Universe Organization, she takes part in various AIDS-related events. For the UNFPA, Ms. Dutta will work with the Face to Face Campaign for Women, which seeks to increase global awareness of women's lack of rights and access to reproductive health services.
During a recent visit to India for Face to Face, Ms. Dutta visited health clinics and projects to empower women and to teach adolescents how to avoid HIV infections. "I saw first-hand how education and information give young men and women the power to make life-saving decisions," she said. "I have also seen how a lack of information and choices destroys lives. Since education is essential, the most important initiative of all is to educate our youth. These youth then become advocates, talking to their friends and peers, spreading messages ever further. It has been my experience that the youth are the most effective speakers and organizers, and can quickly mobilize their friends and communities."
"We need to act, to support the United Nations Population Fund and to support services that will allow women and youth everywhere to exercise their basic human rights," Ms. Dutta continued. "While I know that I am only one voice, and that no one individual can eradicate these problems alone, I believe that my efforts–and the efforts of my fellow Goodwill Ambassadors and the work of the UNFPA–can and do make a difference."
"Ms. Dutta's drive and determination, as much as her fame as Miss Universe, enable her to reach young people and talk to them about the need to seek reproductive health guidance, counselling and services, so that they can make informed decisions," said the UNFPA's Executive Director, Thoraya Obaid. "Since adolescents are vulnerable to unwanted pregnancy, to HIV/AIDS and to many other threats to their health and well-being, no effort should be spared to reach and advise these 1 billion persons. Young people like Ms. Dutta are valiant fighters who should be recognized and encouraged."
Before becoming Miss Universe, Ms. Dutta was a leading fashion and print model. After her 12-month reign, she will pursue a Master's degree in broadcast journalism at Columbia University, New York.
Face to Face is an international campaign to publicize the plight of the millions of women and young people denied basic human rights taken for granted in developed countries, especially access to reproductive health care and family planning services. Its goal is to increase global awareness of the importance of those rights and services.
The UNFPA is the world's largest multilateral source of population assistance to developing countries and those with economies in transition. About a quarter of all population assistance from donor nations to developing States is channelled through the Fund. Since it began operations in 1969, the Fund has provided about $5 billion in assistance to those countries.