Morocco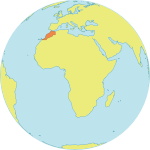 Maternal Mortality Ratio
70
Contraceptives prevalence rate
42
Population aged 10-24
24.3%
Youth secondary school enrollment
Related content
Good morning, everyone. It is truly a pleasure to be here today at the 55th Annual DPI/NGO Conference. It is an honour to share the podium with such distinguished panellists. And it is a delight to be with representatives of non-governmental organizations (NGOs) and civil...
Good morning. I would like to thank the United Nations Development Fund for Women (UNIFEM) and the Microcredit Summit Campaign for inviting me to participate in today's panel discussion. I would also like to thank Susy Cheston and Lisa Kuhn for their report, entitled,...
Thank you for the kind introduction and thank you for inviting me to speak tonight about the role of culture and religion in population and family planning. These issues are very important to me and to my organization, the (UNFPA). And they are central to the success of the...
Pages