South Africa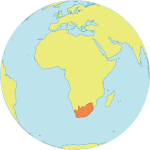 Maternal Mortality Ratio
119
Contraceptives prevalence rate
50
Population aged 10-24
25.9%
Youth secondary school enrollment
Related content
A report from the consultative meeting held in Bratislava, Slovakia, on 13-15 November 2001.
Previously known as AIDS Update, this is the 11th annual publication to provide information about action taken by UNFPA to prevent HIV infection.
Thank you for inviting me to present myself as the new Executive Director of UNFPA through the Stopes Memorial Lecture. It is a great opportunity to be among such a distinguished audience and I look forward to a meaningful exchange of views and discussion.
We are...
Pages