Thailand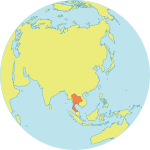 Maternal Mortality Ratio
37
Contraceptives prevalence rate
56
Population aged 10-24
19.1%
Youth secondary school enrollment
Related content
"Must a girl be of lesser value than a boy?" Wen Xiujuan asked, after having two daughters.
In 1994, the world was transforming. Motherhood would never been quite the same.
Civil society participants say they are looking forward to the opportunity to review what has and has not worked in the past 25 years.
Pages