UNITED NATIONS, New York – "I was looking for a fulfilling, out-of-the-ordinary task... a motivating career where I could reach society at large and offer my expertise," said Catherine Njeri Makumi.
She has found exactly that. In her role as a volunteer midwife working with UNFPA in Juba, South Sudan, she works around the clock to meet the needs of pregnant women, many of them displaced by the country's ongoing conflict.
Ms. Makumi is one of UNFPA's many humanitarian heroes – aid workers who place themselves in no small measure of peril to serve the most vulnerable, the most impoverished and the most crisis-affected people in the world.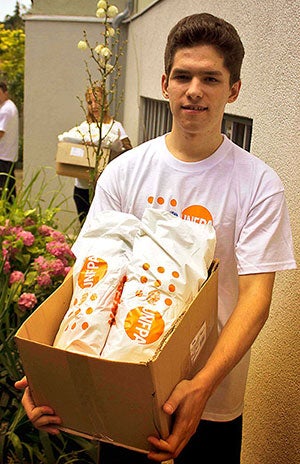 This 19 August is World Humanitarian Day, a day to commemorate the service and sacrifices of humanitarian workers around the world.
"Today, I pay tribute to humanitarian workers who help pregnant women deliver safely and protect women and girls from gender-based violence," said Dr. Babatunde Osotimehin, UNFPA's Executive Director, in a
statement
. "These humanitarian heroes extend hope as they strive to save lives and protect human rights and dignity in extremely difficult situations."
Bearing witness
Humanitarian workers operate under enormous stress. "The workload is huge," said Ms. Makumi. There are "few available professional skilled workers."
Beyond the day-to-day pressures, aid workers often bear witness to heart-breaking tragedies.
Mihailo Mandic, a UNFPA volunteer who provided disaster relief during the recent flooding in Serbia, says he has been forever changed by his experience. "Talking with people who had lost everything during the floods left a deep mark on me," he said.
Often, aid workers are as affected by crisis as the people they serve.
"A good number of the volunteers are conflict-affected and [displaced people]," said
Mohamad Tarek Alashraf
, a coordinator with the Syrian Arab Red Crescent working in the embattled city of Homs. 
The situation has "caused huge psychological pressure for the volunteers," he added.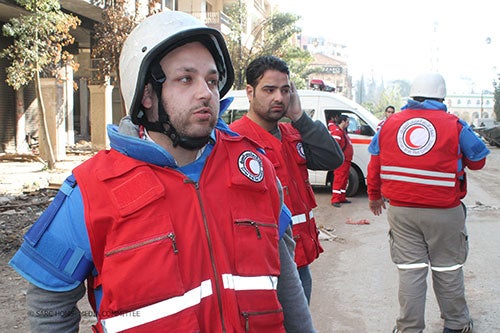 Mohamad Tarek Alashraf, humanitarian coordinator Syrian Arab Red Crescent Homs, Syria. Photo: Mohamad Tarek Alashraf
Sacrifices
The work can take a toll on humanitarians' health.
"Many people get sick during the rainy season with flu and diarrhoea," Hkawng Gan, who works at the Metta Development Foundation, a UNFPA partner in Myanmar, where she manages programmes for women and girls.
The work can also take humanitarians' lives.
"Working in hard and volatile security conditions, we face shooting almost every time we try to enter a hotspot area in Homs," Mr. Alashraf told UNFPA.
Three years ago, his colleague, Hakam, was killed while traveling in a Red Crescent ambulance. "Hakam was a volunteer who sacrificed his soul carrying out his humanitarian duty," Mr. Alashraf said.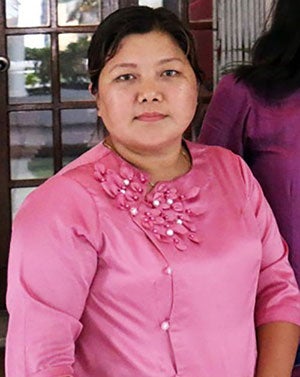 Remembrance
World Humanitarian Day falls on the anniversary of a 2003 bombing in Baghdad, Iraq, that killed 22 aid workers. But the event does not simply memorialize their sacrifice. It also celebrates the spirit that inspired them – and so many others – to serve.
It was in this spirit that Hakam's colleagues later drove the same ambulance to reach a woman in labour. The journey was no less risky, but the emergency workers were undeterred. "No car dared to go to that place except for [the Red Crescent] vehicle," Mr. Alashraf explained.
The woman was brought safely to a UNFPA-assisted hospital, where she delivered her baby. "She was very happy that the beautiful baby was born in good health."
Afterward, she insisted the volunteers help her name the baby. "We chose to call him Hakam," Mr. Alashraf said.