FALAM, Myanmar – Kyae Nai, 23, has been married for two years and has one young child, in north-western Myanmar. "I want another child," she said. "But not yet."
Ms. Kyae belongs to a trailblazing new generation of women in Myanmar who are making active choices about the timing of their pregnancies. They have access to a wide range of modern contraceptives, and the information they need to decide which method is best for them.
And what's more, they are riding the wave of an emerging women's empowerment movement. Increasingly, women in Myanmar are able to exercise self-determination over their bodies and lives.
"My mother gave birth to seven children," Ms. Kyae said. "I will have two children, or maybe three. Just not yet."
Health and career considerations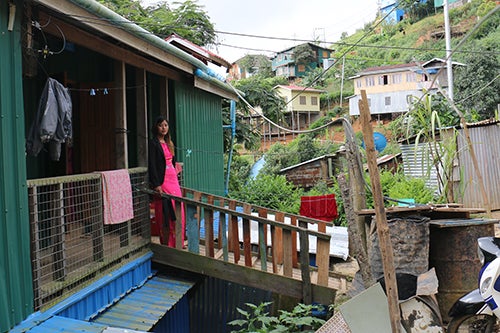 "My job and my income are very important to me. I will wait a few more years before I have my next child." © UNFPA Myanmar/Yenny Gamming
There are a variety of reasons behind her choice.
Many health professionals recommend birth spacing – the practice of delaying pregnancy for a period of time after an earlier pregnancy and childbirth. Birth spacing has been shown to reduce risks to both mothers and infants. The World Health Organization recommends waiting at least 24 months before trying to become pregnant again after giving birth.
But there are other considerations, as well. Career opportunities, financial constraints, living conditions, marital stability and family responsibilities also affect women's choices.
Ms. Kyae works at a hospital in the town of Falam, in Myanmar's Chin State, and for her, the most important factors were professional and financial.
"My job and my income are very important to me. I really enjoy my work, and I don't want to give up now. And we will need my income, too, for our children's education. I will wait a few more years before I have my next child," she said.
Contraceptive choice
When Ms. Kyae and her husband started talking about family planning, they learned about a wide variety of contraceptive options.
"I chose the implant," she said, referring to a reversible, long-acting contraceptive, which she received from the Falam public hospital, where these contraceptives are supported by UNFPA.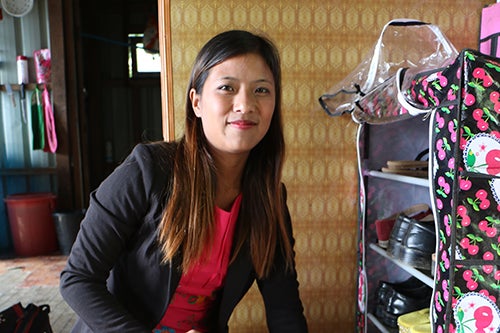 Voluntary family planning is empowering millions to take control of their futures. © UNFPA Myanmar/Yenny Gamming
She is not alone. Voluntary family planning has empowered millions of women in Myanmar to decide how many children to have, and when to have them.
Yet 1.4 million women in Myanmar do not have access to family planning. Among women who are married or in a union, 52 per cent use modern contraceptives – less than the regional average of 67 per cent. Sixteen per cent of married or in-union women would like to space or limit their births but are not using contraceptives.
UNFPA is working with health systems to improve access to family planning, even in remote areas. In the last four years, UNFPA has provided family planning, family planning and maternal and reproductive health commodities worth over $12 million in Myanmar, and has invested $2.5 million into a new logistics system to improve the stocking and inventory of contraceptives in hard-to-reach areas.
UNFPA also supports family planning training for medical professionals.