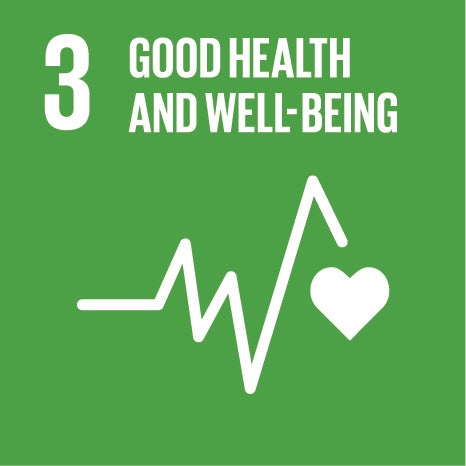 The 70th session of the United Nations General Assembly is currently underway in New York. This meeting of the world's leaders will see the adoption of a new set of global goals – the Sustainable Development Goals – that aim to transform the world over the next 15 years. Goal 3 calls for ensuring universal access to sexual and reproductive health-care services, including HIV testing and treatment.
SAN SALVADOR, El Salvador – Joel Barrera will never forget the moment he was diagnosed as HIV-positive. "It was one of those days that marks a before and after in your life," he told UNFPA.
The news came when he was a 22-year-old student at the University of El Salvador. Always health conscious, he had joined the university swim team to stay fit, and got regular check-ups to set a positive example for the other students.
The diagnosis came after he did a routine blood test. He broke down when the health worker told him, he said.
"In that moment, when they give you the news, you do not think about the diagnosis," he remembered. "You think, how far am I going to get, and what am I going to do from now on?"
It was a lonely time, even after he joined a support group at the nearby Zacamil Hospital.
"It was a group of adults, which made me feel that they had a different reality," he said. "I felt like I was the only young man with HIV, not just in the country but in the whole world."
Building a network – and a movement
Mr. Barrera spoke to a health promoter at the hospital about finding a support group for HIV-positive young people. When he realized none existed, he decided to create one.
"That was my starting point. That was how I found out about the needs of other young people beyond my own experience."
The group was a resounding success, and soon became much more. "What began as a support group inside a hospital turned into a national network of young people and adolescents living with HIV," he explained.
Today, Mr. Barrera's youth network is part of the Latin American Network of Young People living with HIV. It is supported by UNFPA, which provides empowerment programmes and leadership training to help the young people advocate for better access to health services at the local, national and regional levels.
"Over these years, we have made a lot of progress as HIV-positive young people, in the country and in the region," Mr. Barrera said. "There are many more youth voices in decision-making spaces, and we are considered to be playing key roles in the regional response" to the HIV epidemic.
Breaking down barriers to care
There are an estimated 1.6 million people living with HIV in Latin America, according to a 2014 report by the Joint United Nations Programme on HIV/AIDS. At least a third of new infections take place among youth aged 15 to 24.
Yet many young people face barriers in accessing health services, particularly sexual and reproductive health care. Getting care can be particularly difficult for adolescents and youth facing discrimination because of their HIV status.
Mr. Barrera's network is helping to address the stigma that too often afflicts HIV-positive youth. Still, discrimination persists. A regional survey carried out by the Network of HIV Positive Young People in Latin America and the Caribbean found that 46 per cent of young people living with HIV had suffered from discrimination in health centres.
"Many people think that, as a generation, we have overcome stigma and discrimination against people with our condition," said Mr. Barrera. "But sadly, this is still very much a part of daily life for people with HIV."
"You are not alone"
These days, Mr. Barrera serves as an inspiration to other HIV-positive young people.
"I am more conscious of the situation faced by other young people," he said. "Every time I meet someone in their situation [I say], you are not alone. There are more people who have gone through this, the same fears, the same conflicts."
He added, "Being a person with HIV is only a part of who you are; it is not everything you are. You continue being a friend, an athlete, a boyfriend, a girlfriend, someone who plays, laughs, makes mistakes, someone who grows."