My first and last encounter with a victim of vesico-vaginal fistula, better known by its acronym VVF, was almost 40 years ago. She was a constant visitor to my uncle's house in my old neighbourhood in Maiduguri, Northern Nigeria. A mere teenager, she had fallen victim to VVF after a protracted labour that resulted in a stillbirth. Her husband had also died. Because of her condition, her dresses were always soiled with urine and faecal matter. Her fate was one shared by many women worldwide, but one that is particularly acute in parts of Africa.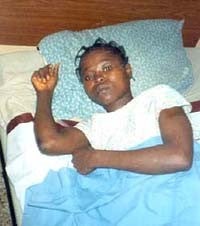 VVF and its sister ailment, vesico-rectal fistula, occur when, as a result of prolonged unrelieved obstructed labour, the baby's head tears through the orifice of the mother, creating an opening between the bladder and the vagina, and sometimes, between the vagina and the rectum. This condition is most often associated with childbirth by young girls or small-statured women when the pelvis is small and the baby is large. In other cases, the baby may not be in the correct position when labour begins or other complications can arise. Where the woman can be taken to hospital quickly, doctors are usually able to aid the birth. But in remote communities with limited access to standard medical facilities, the woman can spend days in fruitless labour. In such cases, the baby is almost always stillborn and the woman, if she survives, falls victim to VVF. The VVF sufferer loses control over her bodily functions and as a result, has urine, and sometimes faecal matter, constantly trickling down her legs.
Perhaps more damaging than the physical effects of VVF is the social isolation that follows in many instances. Because of the offensiveness of the injury, many sufferers find them-selves abandoned by their husbands and families and shunned by their former friends. Those families that try to care for their relatives with VVF injuries often do so from a distance. In many cases, the few sufferers who are able to find their way to hospitals usually face a long wait before they can receive adequate medical attention, because of the general inadequacy of medical services. Not surprisingly, many sufferers become destitute and turn to begging.
It is estimated that there are more than two million VVF sufferers worldwide, with a considerable proportion in sub-Saharan Africa. According to Dr. Mulu Muleta of the Addis Ababa Fistula Hospital, a large number is also to be found in poor areas of Asia and South America where health facilities are inadequate, transportation systems are poor or absent, harmful traditions exist and women are accorded poor socio-economic status.
Not much reliable data is available as to the exact number of sufferers in Nigeria. What is certain, however, is that they can be found across the length and breadth of the country but appear to be concentrated most in the Northern, South Eastern and Middle Belt regions of the country. The current figures in use by the health authorities are estimates based on information gathered from those victims who come to seek care in established medical facilities. The reality, however, is that most sufferers, either because of distance or cost, never get to any formal medical establishment to seek care.
When the time came to write this report, I immediately decided to seek out the woman I had met 40 years earlier. Alas, enquiry in our old neighbourhood revealed that she had died long ago. She too became a statistic - one more of the estimated 600,000 who die every year in developing countries as a result of pregnancy and child bearing-related causes.
The Nigerian Government estimates that there could be as many as 400,000 cases of VVF in the country. According to the Ministry of Health, the number is between 200,000 and 400,000 with up to 10,000 new cases occurring annually and with an incidence of two per 1,000 deliveries. The prevalence rate is said be higher in rural areas, because of inadequacy of facilities for pre and post-natal care. In such areas, long distances combine with high cost of care, ignorance and poor nutrition to make women more vulnerable to VVF.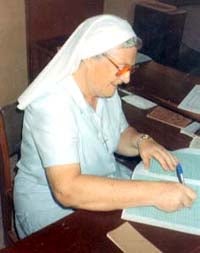 Accusing fingers have been pointed at religion for the prevalence of this situation. Specifically, religious, traditional and cultural beliefs that seem to encourage early marriage and lead to early pregnancy are seen as the principal culprits. Because their pelvises are not fully developed, young girls who become pregnant often have obstructed labour, thereby dramatically increasing their chances of developing VVF. Early marriage is prevalent in some northern Muslim communities in Nigeria where many see the practice as a religious injunction. But leading religious leaders have made it clear that the practice is not an Islamic injunction. They accuse the practitioners of ignorance of Islam and of using the religion as a cover for their selfish activities.
They point out that no section of the Qur'an or the Haddith sanctions early marriage or specifies an age for marriage. Instead, reference is only made to age of marriage as the age of "sound judgement" and "maturity", both physical and mental. In fact, marriage is not encouraged unless a man can cater for the wives' and children's health, religious, educational and socio-economic needs. Islam is emphatically against early marriage or marriage without the mutual consent of the partners.
Notable Islamic scholars, including those from the British Muslim Parliament, have emphasised that, "marriages without the consent of both partners are not valid under Islamic law, so sex within forced marriage is rape and parents and religious leaders who force couples to wed are abetting sex crimes". According to them, early marriage is only permissible where it is done to protect the life of the young girl and on the condition that the husband accepts to be responsible for the girl's education. Such a husband also agrees to permit the girl to mature before the consummation of the marriage.
The good news about VVF, though, is that it is treatable. According to the Ethiopia-based Addis Ababa Fistula Hospital, the operation to close a fistula is often a simple one. In its annual report for the period October 1999 to September 2000, the hospital said that following such an operation, many patients are completely cured. They are able to return to normal life and to bear children again.
Although Nigeria is yet to develop a national strategy on VVF, the Government, both at the national and state levels, has put in place legislations and measures aimed at protecting the welfare of women and promoting safe motherhood. Many of those actions, though not specific to VVF, can impact positively to ameliorate the suffering of VVF patients. Since the International Conference on Population and Development (Cairo, 1994) and the Fourth World Conference on Women held in Beijing in 1995, the Government has acknowledged the importance of women's and children's health to national development. Attempts have been made to address critical issues pertaining to population and development with particular emphasis on the urgent need to reduce maternal mortality and morbidity, eliminate harmful practices that affect women and make reproductive health a right for all, including adolescents.
The Ministry of Women Affairs and Youth Development has spearheaded a multi-pronged effort in this respect, including the establishment of girl-child education units in all state ministries of education and at the federal level in 1996, enactment of state legislations to prohibit the withdrawal of girls from schools, enactment of legislation against early pregnancy, establishment of support and cure for VVF sufferers in 1995, and production of a video documentation and drama on the dangers of early marriage in 1999. In addition, the ministry has conducted a survey of harmful traditional practices with the aim of putting in place a policy and legal framework to address the issues involved. Last year, the government adopted a policy on women to give additional boost to the emancipation of women.
Perhaps, reflecting the absence of a national strategy, interest in the plight of VVF patients has come mostly from philanthropic organisations, largely foreign ones, public-spirited individuals and international agencies. Recently, however, local non-governmental organisations (NGOs), notably the National Council of Women's Societies (NCWS) and Women in Nigeria (WIN), have taken a more aggressive stance to bring the VVF problem into the national agenda. A National Foundation for VVF, comprising surgeons involved in VVF surgery and women's health activists who coordinate, enlighten and advocate the cause of VVF sufferers, has been formed as a non-profit NGO. Publicity campaigns have also been launched to attack the root causes of VVF and to sensitise people to the harm that sufferers are forced to live through.
Additionally, the number of VVF centres in the northern part of Nigeria has increased from two in 1992 to seven today and state hospitals in many of the affected areas now have special VVF wards with anything between eight and 250 beds. The relatively high cost of treatment, however, remains a major stumbling block. Recognising that only very few sufferers can afford the 10,000 Naira to 40,000 Naira (100 Naira = $1) required for treatment, state governments generally subsidise such treatment heavily or provide it free. Voluntary agencies also complement government efforts in training, treatment and rehabilitation. Among these are the Annua Family Life Centre, Akwa Ibom, led by Dr. Ann Ward, and the Evangel Hospital, Jos, which provide heavily subsidised treatment. The Foundation for Women, Health Research and Development (FORWARD), an international NGO, has also set up a rehabilitation centre for VVF patients in Kano.
The Ahmadu Bello University Teaching Hospital (ABUTH), Zaria, has also distinguished itself as a pacesetter in VVF reconstruction and surgery. Unfortunately, many sufferers find the recovery fees charged by the hospital to be beyond their means. As a result, postgraduate resident doctors at the hospital are not get-ting adequate expo-sure and training on VVF. For the time being, nationwide training for VVF treatment is limited to a one-month course for nurses in post-operative care, a three-month training for doctors and a three-week training for senior registrars in obstetrics and gynaecology wards. Training for nurses is also available at the Annua Centres in Kano and Katsina.
Dr. Adenike Adeyemi, Deputy Director in the Federal Ministry of Health and Social Services, believes that a final onslaught on the ailment will come when the ministry begins the implementation of a new plan of action that it is currently being finalised. The plan of action anticipates a detailed assessment of the VVF situation in the country, followed by the introduction of measures to prevent future cases.
According to her, the international community can play a role by helping to improve the capacity of Nigerian doctors and other medical staff to deal with VVF cases, both in terms of training and in the provision of equipment. Opportunities for international support also exist in the area of provision of non-formal training to help former VVF patients to become economically independent.
By Hajia Kindin Yolah