Leveling the Playing Field - Sports for Inclusion and Equality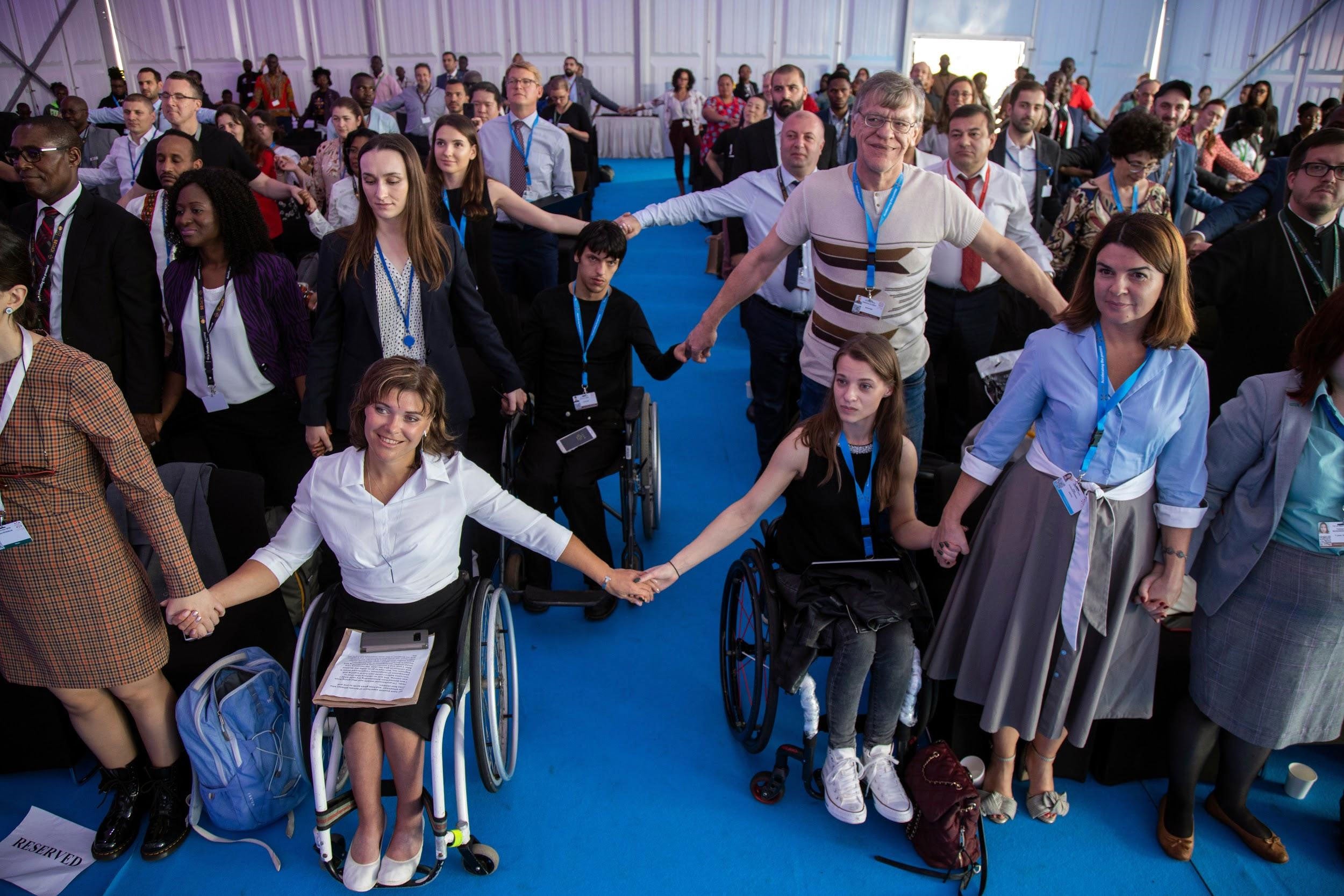 In 2019, UNFPA developed three new partnerships to explore the impactful role of sport in improving the lives of women and girls. Sport is a powerful way to challenge and address negative gender norms and stereotypes, and improve self-esteem, well-being and leadership skills. We are happy to present our new partners that will work with us in 2020 and beyond.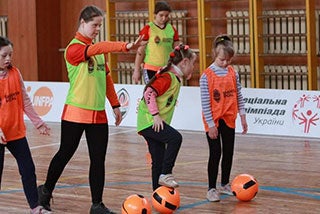 The growing global partnership between UNFPA and Special Olympics was formalized by the signing of a Memorandum of Understanding during the Nairobi Summit in November 2019. The partnership represents a shared commitment to empower youth with intellectual disabilities, especially girls and women, to receive increased social protection and greater access to health services. 
In four cities in Ukraine, Special Olympics and UNFPA are  implementing the 'Come on, play!' project. In partnership with the Shakhtar Football Club, young girls with intellectual disabilities are learning football skills, and the sport is used as a platform for inclusion and building self-esteem. "We, like these girls, are full of positive energy after the training" says Danylo Sikan, one of the participating players.
This year, the project will be expanded in more cities and the two organizations will continue to explore joint interventions in different parts of the world.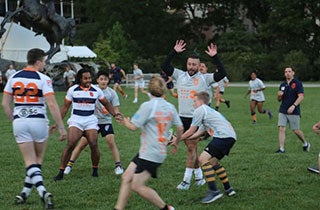 Rugby United New York and UNFPA, the United Nations Population Fund, have entered into an ambitious new partnership to create opportunities for young people through sports-based initiatives. This collaboration embraces the theme of inclusion to equality, and will utilize sports to facilitate youth participation with a focus on gender equality. Sports not only create more opportunities for those most marginalized on the field, but leads the way in promoting inclusion and equality across all of society.
Read A Pioneering Event: UNFPA and Rugby United NYC  for more information.
Koyamada International Foundation
Founded in 2008 by actor Shin Koyamada and TED Talk speaker Nia Lyte,  the Koyamada International Foundation (KIF) is dedicated to improving the quality of people's lives by empowering global youth and women to reach their full potential and by providing humanitarian aid to promote global peace and sustainable development.
UNFPA and KIF signed a cooperation agreement in December 2019 to promote gender equality and youth empowerment through sports, outreach and visibility activities. The partnership will aim to develop gender-based violence prevention interventions such as a self-defense program for underprivileged girls and women to promote gender equality and women's empowerment.