Temporary Appointment: Technical Specialist, Census Cartography/Mapping and Geographic Information Systems (GIS), P-4, Monrovia, Liberia
Contract Type: Temporary Appointment
Closing date: 21 August 2019 - 5:00pm(New York time)
Duty station: Monrovia
Job ID: 25270
---
The Position:
The Census Cartography/Mapping and GIS Technical Specialist will ensure that any challenges in the cartography processes are quickly identified and brought to the attention of the CTA for the attention of management. S/he will also provide recommendations for measures required to ensure that census GIS/Cartography processes continue to move forward in a timely manner.
S/he will be embedded in Liberia Institute for Statistics and Geo-Information Services (LISGIS) offices. S/he will work under the guidance of the Director General of the Liberia Institute of Statistics and Geo-Information Services (LISGIS) and under the direct supervision of the census Chief Technical Adviser (CTA). S/he will be regularly advising the Director General of LISGIS and guiding the census GIS/cartography processes. S/he will assist in the development of pre and post census computer mapping and GIS capabilities at LISGIS.
S/he will work with the census technical team based in LISGIS and also liaise with other national and international stakeholders and development partners, including United Nations agencies, to ensure the full implementation of the pre-census EA field mapping, digitizing of the field returns (updated topographic maps and satellite imageries) and post-enumeration development of GIS analysis/dissemination. S/he will work closely with the Director of GIS/Cartography at LISGIS who personally leads and manages a core GIS/cartography team.
How you can make a difference:
UNFPA is the lead UN agency for delivering a world where every pregnancy is wanted, every childbirth is safe and every young person's potential is fulfilled.  UNFPA's new strategic plan (2018-2021), focuses on three transformative results: to end preventable maternal deaths; end unmet need for family planning; and end gender-based violence and harmful practices.
In a world where fundamental human rights are at risk, we need principled and ethical staff, who embody these international norms and standards, and who will defend them courageously and with full conviction.
UNFPA is seeking candidates that transform, inspire and deliver high impact and sustained results; we need staff who are transparent, exceptional in how they manage the resources entrusted to them and who commit to deliver excellence in programme results.
Job Purpose:
In line with UN/UNFPA policies and guidelines, and internationally established standards and recommendations for census undertaking, the GIS/Cartography Expert will perform various tasks and provide vital technical inputs to all activities pertaining to census operations at the appropriate stages of the process. In addition, the incumbent will provide support in implementing and documenting activities aimed at increasing stakeholder participations throughout the census process.
Qualifications and Experience
Education: 
Advanced University degree in Cartography, Geo-Informatics/GIS, or relevant combination of first Degree education and at least 10 years of experience in the substantive area.
Knowledge and Experience:
A minimum of 7 years of relevant, progressive experience in the field of census cartography/mapping, particularly in designing, costing and implementing census cartography strategies in developing countries, especially in Africa;
Advanced knowledge of automated cartography, census mapping using GPS, mobile mapping systems and geodatabase modelling;
Advanced knowledge in the use of ArcGIS 9.3 and Version 10 or later, ArcIMS (Arc Server), ArcPad, MS Project and MS Office software, and strong technical and practical experience in using and developing GIS using ESRI products such as ArcView and/or ArchInfo, CartoDB, Mapbox and OpenStreetMaps are essential;
Experience with a range of relevant technologies: client/server hardware and software; input/output technology, digitizing equipment; internet services and related technologies.
Experience in economic analysis/advisory or using GIS technology to inform socio-economic policy, an asset.
Good knowledge of the challenging situations of developing countries in relation to internal migration, urbanization and lack of clear borderlines between geographic areas, etc.
Proven experience in planning and implementation of field mapping logistics, and technical capacity building and training in developing countries;
Experience in leading teams in a complex multi-cultural environment is desirable;
Experience working with the United Nations System and demographic household surveys and censuses will be an asset.
Languages:
Fluency in English. Knowledge Transfer skill is highly essential.
We are no longer accepting applications for this position.
Liberia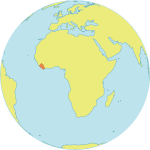 Population : 5 mil
Maternal Mortality Ratio
725
Contraceptives prevalence rate
31
Population aged 10-24
32%
Youth secondary school enrollment
Boys 16%
Girls 14%