SURGE CAPACITY ROSTER: Communications Specialist
Contract Type: Consultancy
Closing date: 1 July 2019 - 5:00pm(New York time)
Duty station: Multiple Locations
Job ID: 23846
---
Summary
UNFPA's Global Emergency (Surge) Roster contains the various profiles of personnel needed in emergency and humanitarian situations.  In the event of an emergency or humanitarian crisis, candidates who are on the Roster will be deployed to the affected country (or countries) within 48-72 hours.  Candidates selected for the Surge Roster will be invited to attend a workshop and simulation exercise and will be given access to training to augment the effectiveness of the Surge team members.
Background Information
Under the overall supervision of the UNFPA County Office Representative and/or Head of Office, the incumbent will be responsible for helping to enhance the information flow and visibility of UNFPA emergency assistance while highlighting sexual and reproductive health, gender and gender-based violence in humanitarian response.  Specifically, the incumbent will place UNFPA stories in digital and print media, support national efforts and local campaigns, and advise the UNFPA Representative on available opportunities to strengthen UNFPA's media presence. 
Qualifications and Experience
Advanced degree in communications, public relations, journalism, advertising or related field;
3-7 years of experience in communications, public relations, journalism or advertising; preferably some experience with public relations or information campaigns;
Experience in or familiarity with a humanitarian setting a major asset;
Fluency in English.  Depending on the duty station, another UN language such as French, Spanish, Arabic, Chinese or Russian may be required.
We are no longer accepting applications for this position.
United States of America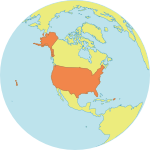 Population : 329.1 mil
Maternal Mortality Ratio
14
Contraceptives prevalence rate
74
Population aged 10-24
20%
Youth secondary school enrollment
Boys 92%
Girls 92%