Strategic Partnership Specialist, Strategic Partnerships Branch/ Division of Communication and Strategic Partnerships, New York, P-3
Contract Type: Fixed Term Appointment
Closing date: 13 March 2020 - 5:00pm(New York time)
Duty station: New York
Job ID: 29057
---
The Position:
The Strategic Partnerships Specialist will be located in the Strategic Partnerships Branch/ Division of Communication and Strategic Partnerships. 
S/He will work under the overall supervision and reporting to the Chief of the branch, who leads organization-wide effort to build strategic partnerships with private strategic partners, to position UNFPA as a leader on the agenda of the organization.
How you can make a difference:
UNFPA is the lead UN agency for delivering a world where every pregnancy is wanted, every childbirth is safe and every young person's potential is fulfilled.  UNFPA's new strategic plan (2018-2021), focuses on three transformative results: to end preventable maternal deaths; end unmet need for family planning; and end gender-based violence and harmful practices. 
In a world where fundamental human rights are at risk, we need principled and ethical staff, who embody these international norms and standards, and who will defend them courageously and with full conviction.
UNFPA is seeking candidates that transform, inspire and deliver high impact and sustained results; we need staff who are transparent, exceptional in how they manage the resources entrusted to them and who commit to deliver excellence in programme results.
Job Purpose:
The main purpose of this position is to explore, expand and manage partnerships with private strategic partners, to promote internal cooperation and provide guidance to UNFPA offices/units in building partnerships. The staff member will also serve as focal point for ROs and COs. She/He will operate according to the UNFPA Strategic Partnerships Framework.
Requirements:
Education:  
• Advanced university degree in international development studies, social sciences and/or business administration, public administration or related field.
Knowledge and Experience: 
• Specialized knowledge of international development policies, international affairs, fundraising and corporate social responsibility are desirable.
• Background in planning, resource mobilization, with preference for experience in working on partnerships with the private sector  and innovation
• 5 years progressively relevant experience in the thematic area.
• Excellent writing and oral communication skills. 
• Excellent interpersonal and negotiation skills are necessary in this position. Incumbent will be interacting with different external parties and should project an image that is representative of UNFPA. 
• Ability to work in multicultural settings, and advanced computer and skills are necessary; 
• Good understanding of word processing, Excel and other computerized applications
Languages: 
Fluency in English is required; Working knowledge of another official UN  language is highly desirable.
We are no longer accepting applications for this position.
United States of America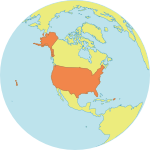 Population : 329.1 mil
Maternal Mortality Ratio
14
Contraceptives prevalence rate
74
Population aged 10-24
20%
Youth secondary school enrollment
Boys 92%
Girls 92%