RE-OPENING-SERVICE CONTRACT: Comprehensive Sexual Education (CSE) Coordinator, Manila, Philippines Country Office, SB4
Contract Type: Service Contract
Closing date: 2 June 2019 - 5:00pm(Manila time)
Duty station: Manila, Philippines
Job ID: 23211
---
RE-OPENING: PLEASE NOTE THAT THIS VACANCY IS OPEN TO NATIONALS OF PHILIPPINES ONLY. 
 ALL APPLICANTS WHO HAVE APPLIED FOR THIS POST NEED NOT RE-SUBMIT.
The Position:
Under the supervision of Reproductive Health (RH) Policy Specialist, the CSE Coordinator shall serve as the Country Office focal person in pursuing policy and programmatic initiatives in ensuring the full implementation of school-based Comprehensive Sexuality Education (CSE) as mandated by the Responsible Parenthood and Reproductive Health (RPRH) Law. 
How you can make a difference:
UNFPA is the lead UN agency, globally and in the Philippines as well, for delivering a world where every pregnancy is wanted, every childbirth is safe and every young person's potential is fulfilled.  UNFPA's new Strategic Plan (2018-2021), focuses on three transformative results: to end preventable maternal deaths; end unmet need for family planning; and end gender-based violence and harmful practices.
In a world where fundamental human rights are at risk, we need principled and ethical staff, who embody these international norms and standards, and who will defend them courageously and with full conviction.
UNFPA is seeking candidates that transform, inspire and deliver high impact and sustained results; we need staff who are transparent, exceptional in how they manage the resources entrusted to them and who commit to deliver excellence in programme results.
Job Purpose:
Comprehensive sexuality education (CSE) plays a central role in the preparation of young people for a safe, productive, fulfilling life in a world where HIV and AIDS, sexually transmitted infections (STIs), unintended pregnancies, gender-based violence (GBV) and gender inequality still pose serious risks to their well-being. However, despite clear and compelling evidence for the benefits of high-quality, curriculum-based CSE, few children and young people receive preparation for their lives that empowers them to take control and make informed decisions about their sexuality and relationships freely and responsibly.  The CSE Coordinator shall coordinate and take part in policy and programmatic discussions in ensuring full implementation of Comprehensive Sexuality Education (CSE) by the Department of Education (DepEd).
The technical and coordination work expected from the CSE Coordinator shall primarily be in line with the Philippine Development Plan (PDP) 2017-2022, the Responsible Parenthood and Reproductive Health (RPRH) Law, the DepEd Basic Education Agenda, the Department of Health's (DOH) National Objectives for Health (NOH), and the UNFPA 8th Country Programme of Assistance to the Philippines 2019-2023.
Requirements:
Qualifications and Experience
Education:  
Advanced degree or equivalent experience on public health, health sciences, psychology, education, development management, or relevant social sciences courses
Knowledge and Experience:
At least 2 years of professional experience working on sexual and reproductive health and rights.
Work experience on adolescent sexual and reproductive health is an advantage.
Good network in the health and/or education sector
Languages:
Fluency in Filipino and English
We are no longer accepting applications for this position.
Philippines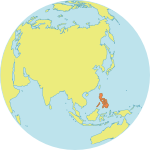 Population : 108.1 mil
Maternal Mortality Ratio
114
Contraceptives prevalence rate
56
Population aged 10-24
29%
Youth secondary school enrollment
Boys 60%
Girls 72%