Re-Advertised - Programme and Technical Adviser, Gender, Human Rights & Culture
Contract Type: Fixed Term Appointment
Closing date: 13 April 2020 - 5:00pm(New York time)
Duty station: Cairo, Egypt
Job ID: 29690
---
NOTE: This post is being re-advertised to widen the pool of candidates.  All candidates who have already applied, need not re-apply. (Previous post was Job ID 28439) Thank you.
Job Summary
The Technical Adviser post is located in the Regional Office of UNFPA, Cairo, and is under the overall supervision of the Regional Director and reports directly to the Deputy Regional Director.  S/he is the principal adviser at the regional level for integrated technical and programme advice in gender, human rights and culture.  The Technical Adviser works in an integrated manner with the technical and programme staff in the Regional Office (RO) and Country Offices (COs), under the coordination of the Team Coordinator.
The Technical Adviser post provides strategic technical and programmatic leadership for the region in the area of expertise to ensure that the RO and COs remain abreast of the Fund's policy and programme policies as well as current thinking and academic advance in a given substantive areas affecting the ICPD Programme of Action. 
• S/He maintains primary responsibility for coordination of provision of technical assistance and programme support to the countries of the region in the area of technical expertise.  
• S/he analyses continental as well as specific regional/cluster trends and contributes to strategic action in response of these, contributing to the monitoring of UNFPA substantive areas being firmly placed within national development frameworks and programmes, including the achievement of the MDGs. 
Qualifications
• Advanced University Degree in Social Sciences, Social anthropology, law and women's rights, sociology, gender, cultural studies, or equivalent and relevant areas is required.  A post graduate (Ph.D.) degree is an asset,
• Experience in the Arab States Region on gender and human rights is desirable.
• Ten years of increasingly responsible professional experience in the substantive area, of which seven years at the international level;
• Broad experience in gender programming, understanding of Human Rights dimensions of Gender, experience in culturally sensitive programming and experience in advising and supporting initiatives to eliminate Gender Based Violence (GBV) is essential
• Gender budgeting understanding/experience an asset;
• Knowledge and experience of working on legal issues and Civil Society involvement in related security & protection an asset;
• Knowledge and experience of working in areas related to harmful traditional practices, an asset;
• Demonstrated expertise in the substantive area of work; and programme experience;
• Strong track record of technical leadership, and proven ability to produce demonstrable results;
• Strong verbal and written communications skills in English and/or  in the relevant language in the region;
• Demonstrated ability to network within the academic and development community;
• Familiarity with management and monitoring tools is desirable;
• Familiarity with ICT/ERP is an asset; 
• Field experience is strongly desirable;
• UNFPA provides a work environment that reflects the values of gender equality, teamwork, respect for diversity, integrity and a healthy balance of work and life. We are committed to maintaining our balanced gender distribution and therefore encourage women to apply.
We are no longer accepting applications for this position.
Egypt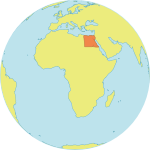 Population : 101.2 mil
Maternal Mortality Ratio
33
Contraceptives prevalence rate
61
Population aged 10-24
26%
Youth secondary school enrollment
Boys 81%
Girls 82%