Programme Specialist, Commodity Security Branch, Technical Division, P-3
Contract Type: Fixed Term Appointment
Closing date: 3 December 2020 - 5:00pm(New York time)
Duty station: New York, USA
Job ID: 33698
---
The Position:
The Programme Management Specialist will project manage the phase in of operational changes and human resources realignment in the implementation of the UNFPA Supplies Programme in Phase III. You will coordinate with the Division for Human Resources to develop and implement a programme-specific Human Resources Strategy, manage the programme and governance roll out plan from the initial programme launch in 2021 leading up to 2024 and coordinate programme roll out updates with key stakeholders.
You will report directly to the Chief, Commodity Security Branch in the Technical Division during the transition phase of the UNFPA Supplies Programme to Phase III and subsequently to the Programme Leader when Phase III of the Programme is launched.
How you can make a difference:
UNFPA is the lead UN agency for delivering a world where every pregnancy is wanted, every childbirth is safe and every young person's potential is fulfilled.  UNFPA's new strategic plan (2018-2021), focuses on three transformative results: to end preventable maternal deaths; end unmet need for family planning; and end gender-based violence and harmful practices.
In a world where fundamental human rights are at risk, we need principled and ethical staff, who embody these international norms and standards, and who will defend them courageously and with full conviction.
UNFPA is seeking candidates that transform, inspire and deliver high impact and sustained results; we need staff who are transparent, exceptional in how they manage the resources entrusted to them and who commit to deliver excellence in programme results.
Job Purpose:
UNFPA Supplies – UNFPA's largest thematic trust fund – helps countries build stronger health systems and widen access to a reliable supply of contraceptives and life-saving medicines for maternal health. Since its inception in 2007, UNFPA Supplies has leveraged over US$1.4 billion in support to national action to reach poor and marginalized women and girls in countries with high unmet need for family planning and high rates of maternal death.
As a part of the UNFPA Supplies Partnership transition team, you will be responsible for project managing and coordinating key process elements of the roll out, including phasing in of operational changes and human resources realignment. You will build close relationships with stakeholders, communicating regularly to support a transparent and efficient roll out of the Partnership's third phase.
Education:  
Advanced university degree in Social Science, Public Administration, Business Administration, International Relations or other related field
Knowledge and Experience: 
● 5 years of relevant professional experience with direct experience relating to organizational development and alignment with key strategic programme objectives, and project management;
● Experience in developing diagnostic skill assessment tools;
● Experience managing complex change management processes;
● Strong understanding of governance structures and donor relationships in a thematic fund;
● Demonstrated ability to manage multi-stakeholder processes; 
● Familiarity with UNFPA/UN systems;
● Proven ability to produce demonstrable results;
● Excellent interpersonal skills;
● Strong oral and written communication skills in English;
Languages: 
Fluency in English; knowledge of other official UN languages, preferably French and/or Spanish, is desirable. 
We are no longer accepting applications for this position.
United States of America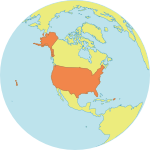 Population : 332.9 mil
Maternal Mortality Ratio
19
Contraceptives prevalence rate
64
Population aged 10-24
19.4%
Youth secondary school enrollment
Boys 100%
Girls 1%