NATIONAL POST: Programme Analyst, Maternal Health,Jakarta, Indonesia Country Office, NOA
Contract Type: Fixed Term Appointment
Closing date: 21 May 2018 - 5:00pm(Jakarta time)
Duty station: Jakarta, Indonesia
Job ID: 16177
---
PLEASE NOTE THAT THIS VACANCY IS ONLY FOR NATIONALS OF INDONESIA.
Position summary:
The Programme Analyst – Maternal Health is located in Country Offices (CO) and under the the overall supervision of the UNFPA Representative reports directly to the RH Programme Specialist.
 
Job Purpose:
 
Under the overall guidance of the UNFPA Representative and direct supervision of NPO-RH at UNFPA Country Office, the NPA-RH will assist the NPO-RH in the provision of day to day technical inputs and advice on reproductive health in the context of the UNFPA's 9th CP implementation. She/He will assist the NPO-RH in maintaining good coordination with government and non-government partners, other UN agencies  (especially the H6+) and Health donors; and work closely with Programme Management Unit in ensuring timely provision of technical inputs to the RH programme as per the approved AWPs.
 The Programme Analyst Maternal Health assists in the design, planning and management of UNFPA's country programme by analyzing relevant political, social and economic trends and providing inputs to project formulation and evaluation, joint programming initiatives and national development frameworks. The Programme Analyst assists with programme/ project implementation by using and developing appropriate mechanisms and systems and ensuring compliance with established procedures, as well as by monitoring results achieved during implementation.
Requirements:
Qualifications and Experience
Education:  
 
Advanced degree in health - nursing, midwifery or other related social science field. 
 
Knowledge and Experience: 
 
Prior experience in the field of health activities would be desirable. Minimum 2 years (master's degree) or 7 years (bachelor's degree) relevant experience in the public or private sector.
 
· Solid understanding of reproductive health issues, especially on maternal health.
· A sound knowledge/experience in working with primary health care clinics, hospital or Ministry of Health
· Show experience in coordination, liaising and affiliating with Government partners, UN agencies, Donors and NGOs working in the area of reproductive health programmes.
· Ability to work under pressure.
· Ability to work well in a cross cultural team and environment.
 
Languages:
Fluency in English and Bahasa Indonesia is required.  
We are no longer accepting applications for this position.
Indonesia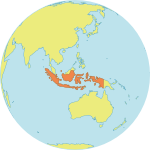 Population : 269.5 mil
Maternal Mortality Ratio
126
Contraceptives prevalence rate
61
Population aged 10-24
26%
Youth secondary school enrollment
Boys 76%
Girls 78%