National Post: Finance Assistant (based at INE)
Contract Type: Service Contract
Closing date: 22 February 2018 - 5:00pm(Maputo time)
Duty station: Maputo, Mozambique
Job ID: 14279
---
*PLEASE NOTE THAT THIS VACANCY IS OPEN ONLY TO NATIONALS OF MOZAMBIQUE *
Job Setting:
The Finance Assistant is based in Mozambique, Maputo, National Institute of Statistics (INE) Office and reports to the Operations Analyst and project Technical Advisor. 
Job Purpose:
The 2017 population and housing census is scheduled to take place 1-15 August 2017. It represents the single largest source of population data collected in Mozambique providing the state, public bodies and the private sector a full and detailed profile of the population and households down to the smallest geographical unit. It also provides the master sample frame for data collection during inter-census periods and will be central to setting and measuring targets developed as part of the Sustainable Development Goals. This project outputs include1) strengthening human and institutional resources ensuring quality collection and data analysis 2) increasing the capabilities of national agencies to plan, prepare and generate quality population census data; and 3) strengthening communication, confidence building and data culture promoting an inclusive census. This will lead to a better environment for evidence based decision-making and data collection supporting the main agencies mandated to collect population data improve human and material resources, analysis and dissemination of population data and widen the data and analysis available to policymakers. The Finance Assistant delivers quality financial services to internal and external clients mastering all relevant rules, guidelines, processes and procedures. S/he takes a client-oriented results-focused approach to interpreting the rules, procedures and guidelines, providing support and guidance to the project and country office. 
Education:
Bachelor´s degree in Accounting, Finance, Business Management or related qualifications.
Knowledge and Experience:
Five (5) years of progressively responsible experience in similar capacities.
Ability to write clearly and concisels
Initiative, sound judgment and demonstrated ability to work harmoniously with staff members from different national and cultural backgrounds.
Proficiency in current office software applications and corporate IT financial systems.
Languages:
Fluency in Portuguese and English.
We are no longer accepting applications for this position.
Mozambique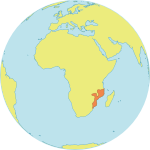 Population : 30.5 mil
Maternal Mortality Ratio
489
Contraceptives prevalence rate
29
Population aged 10-24
33%
Youth secondary school enrollment
Boys 19%
Girls 19%