NATIONAL POST: Driver
Contract Type: Fixed Term Appointment
Closing date: 19 June 2018 - 5:00pm(New York time)
Duty station: Jigjiga, Ethiopia
Job ID: 16469
---
*PLEASE NOTE THIS VACANCY IS OPEN TO NATIONALS OF ETHIOPIA ONLY*
Job Setting:
The post of Driver is located in Jigjiga, Ethiopia and reports to the Regional Programme Coordinator.
Job Purpose:
The Driver provides reliable and safe driving services to UN officials and visitors ensuring the highest standards of discretion and integrity, sense of responsibility, excellent knowledge of protocol and security issues. The Driver also demonstrates a client-oriented approach, courtesy, confidentiality, tact and ability to work with people of different national and cultural backgrounds. Additionally, s/he drives the office vehicle for transporting authorized personnel and delivery/collection of mail, documents and other items for the UNFPA office. 
Education: 
Completed secondary level education required
Knowledge and Experience:
Valid driver's license;
Two years work experience as a driver in an international organization, embassy or UN system with a safe driving record.
Knowledge of driving rules and regulations, chauffeur protocol and courtesies, and local roads and conditions, and defensive driving skills;
Skill in minor vehicle repairs
Languages: 
Fluency in English is required.
We are no longer accepting applications for this position.
Ethiopia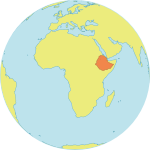 Population : 110.1 mil
Maternal Mortality Ratio
353
Contraceptives prevalence rate
41
Population aged 10-24
34%
Youth secondary school enrollment
Boys 31%
Girls 30%