NATIONAL POST: Assistant Representative, Maseru, Lesotho, NO-C
Contract Type: Fixed Term Appointment
Closing date: 24 May 2019 - 5:00pm(Maseru time)
Duty station: Maseru, Lesotho
Job ID: 22701
---
The Position:
Under the guidance  and supervision of the Représentative, the Assistant Représentative has a dual role. S/He is the primary implementer of the Country Programme as well as playing a leadership role with a programme team in the Country Office. The Assistant Representative substantively contributes to the management including results based monitoring and evaluation of UNFPA activities in the areas of population and development, reproductive health and gender. Acting as an analyst/advisor, s/he proactively provides the Representative with information on achievement of results in the implementation of UNFPA programmes.
How you can make a difference:
UNFPA is the lead UN agency for delivering a world where every pregnancy is wanted, every childbirth is safe and every young person's potential is fulfilled. UNFPA's new strategic plan (2018-2021), focuses on three transformative results: to end preventable maternal deaths; end unmet need for family planning; and end gender-based violence and harmful practices. 
In a world where fundamental human rights are at risk, we need principled and ethical staff, who embody these international norms and standards, and who will defend them courageously and with full conviction.
UNFPA is seeking candidates that transform, inspire and deliver high impact and sustained results; we need staff who are transparent, exceptional in how they manage the resources entrusted to them and who commit to deliver excellence in programme results.
Qualifications and Experience
Education
Masters degree in Public Health, Medicine, Sociology, Demography, Gender, International Relations, International Development, Economics, Public Administration, Management or other related field
Knowledge and Experience:
5 years of progressively responsible professional experience in the field of development and population activities, preferably in programme/ project design, appraisal and management
Demonstrated ability to refine progreamme design to ensure alignment of organizational programme objectives to national priorities and capacities
Knowledge of relevant international and national policies, plans and programmes in the field of population and development, reproductive health and gender
Proven ability to lead and manage teams to achieve demonstrable results
Excellent written and oral communication skills to foster engaged partnerships at a high level of representation and to maintain political partnerships.
Proficiency in current office software applications
Strong advocacy, negotiation and media skills
Communications and media experience disirable
Familiarity with the UN system and/or experience of working with an international organization is an advantage.
We are no longer accepting applications for this position.
Lesotho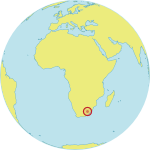 Population : 2.3 mil
Maternal Mortality Ratio
487
Contraceptives prevalence rate
62
Population aged 10-24
32%
Youth secondary school enrollment
Boys 29%
Girls 45%