International Programme Specialist, Youth/ASRH
Contract Type: Temporary Appointment
Closing date: 20 February 2018 - 5:00pm(Maputo time)
Duty station: Maputo, Mozambique
Job ID: 14317
---
Job Setting:
The TA will contribute to UNFPA work under of Outputs 4 and 5 of Outcome 2 of the new country programme of UNFPA in Mozambique (2017-2020): "Adolescent and youths' capacity strengthened to actively participate in economic, social, cultural and political developments" and "Increased demand for quality access to adolescent sexual reproductive health and HIV prevention services" within the framework of UNDAF 2017-2020. 
Job Purpose:
The International Programme Specialist – Youth is responsible for the provision of technical and advisory services to support the youth activities in the country office. S/he
1)    Provides technical guidance throughout all stages of programming to facilitate the management and delivery of results contributing to ASRHR in alignment with the CPD and UNFPA Strategic Plan.
2)     Supports the development, implementation, and monitoring of high quality adolescents and youth evidence-based programming, in alignment with the CPD.
3)     Provides technical support for relevant activities.
4)     Coordinates partnerships and mobilizes support for national policies and programmes for adolescents and youth with a particular focus on adolescent and youth SRH and prevention of child marriage.
5)     Plays a key role in supporting UNFPA, the government and partners to enhance coordination and partnerships on ASRHR.
6)     Plays a key role in supporting the CO to respond to its growing role in supporting the Government and partners in accelerating efforts to enhance adolescent girls' SRHR and in particular to prevent and eliminate child marriage in Mozambique. 
Education:
Advanced university degree in Public Health, Social Sciences, Human Sciences or other directly related to the adolescent and youth field and/or sexual and reproductive health. 
Knowledge and Experience:
⦁ Minimum 7 years of relevant professional experience in the area of adolescents and youth.
⦁ Proven experience in Child Marriage, ASRH and M&E is essential.
⦁ Demonstrated experience in coordination and in liaison with government counterparts, nongovernmental organizations, UN agencies, development partners. 
⦁ Understanding of Human Rights dimensions of ASRH/FP and gender is an asset.
⦁ Ability to engage with adolescents and youth is an asset.
⦁ Familiarity with Youth sector approach, M&E methods and approaches, logical framework approach and strategic planning.
⦁ Knowledge of the UN system, especially UNFPA, and other international development organizations.
⦁ Proven ability to work in a multi-cultural environment. 
Languages:
⦁ Fluency in English and working knowledge of Portuguese are required. Working knowledge of another official UN language is an asset.
We are no longer accepting applications for this position.
Mozambique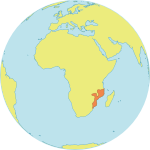 Population : 30.5 mil
Maternal Mortality Ratio
489
Contraceptives prevalence rate
29
Population aged 10-24
33%
Youth secondary school enrollment
Boys 19%
Girls 19%