International Consultancy: Resource Mobilization and Strategic Partnerships Development, Maputo, Mozambique
Contract Type: Consultancy
Closing date: 19 November 2020 - 5:00pm(New York time)
Duty station: Maputo, Mozambique
---
Duration: 25 days (November to December 2020) with possible extension
Purpose of consultancy:
The purpose of the position is to support the Country Office in resource mobilization and strategic partnerships development for UNFPA humanitarian response in Mozambique.
UNFPA is the leading UN agency for delivering a world where every pregnancy is wanted, every childbirth is safe and every young person's potential is fulfilled. UNFPA's new strategic plan (2018-2021), focuses on three transformative results: to end preventable maternal deaths; end unmet need for family planning; and end gender-based violence and harmful practices.
In humanitarian emergencies, UNFPA is the lead Agency for GBV and SRH responses. In order to carry out its mandate effectively, UNFPA needs to position itself strategically in relating with donors in order to attract sufficient resources to be able to fund its humanitarian activities and deliver on its mandate in humanitarian responses.
UNFPA Mozambique is therefore seeking to engage the services of a Resource Mobilisation Consultant who will support the development of resource mobilization proposals, donor profiles and a resource mobilization strategy specifically for UNFPA´s growing humanitarian response portfolio.
Under the overall guidance of the Deputy Representative and direct supervision of the Humanitarian Coordinator, the Consultant will work on donor engagement and resource mobilization with focus on concrete deliverables working closely together with dedicated humanitarian staff and the Communication and Partnerships Specialist.
Scope of Work:
Resource Mobilization
Conduct a rapid donor mapping for both traditional and non-traditional sources of funding focusing on humanitarian-development-peace nexus, (identifying emerging and untapped high potential donors and new emerging models of funding).
Update the Flash Appeal whenever required.
Develop a resource mobilization proposal for UNFPA´s humanitarian response in Cabo Delgado informed by a broader strategy of a sustainable funding strategy for UNFPA´s humanitarian portfolio in Mozambique encompassing that also meet the funding needs of neighbouring provinces to Cabo Delgado while integrating a humanitarian-development-peace nexus. Technical inputs to be provided by relevant colleagues.
Lead and coordinate a resource mobilization strategy for UNFPA´s overall humanitarian portfolio encompassing Cabo Delgado and other provinces, outlining a time-bound action plan. Technical inputs to be provided by relevant colleagues.
Work with the Senior Management Team and relevant staff to advise on and advance key relationships to strengthen positioning and elevating UNFPA Mozambique's profile with existing and potential bilateral donors, and subsequently prepare a tailored funding proposal for any funding opportunity that may arise during the consultancy period
In collaboration with the Communications and Partnerships Development Specialist, develop resource mobilization targeted products and materials including a ppt summarizing the resource mobilization proposal for Cabo Delgado and the overall
humanitarian portfolio.
Building on existing mapping done by the Country Office, refine the mapping of donor
interests, priorities and funding opportunities with focus on UNFPA´s humanitarian
portfolio with focus on government donors but also including relevant foundations and other Private donors as feasible.
Coordinate and facilitate donor engagement meetings.
Knowledge Transfer and Management
Identify the mechanisms and tools for resource mobilization and expansion of funding for the humanitarian portfolio of the UNFPA Country Office in Mozambique
Organize a RM training with the Country Office staff to brief on findings and recommendations of the consultancy and also including relevant resource mobilisation tips, tools and templates and best practices on donor engagement, resource mobilization and private sector engagement in humanitarian contexts.
Produce due diligence process of any potential target donors as needed, working with intern supporting on resource mobilization
Concrete deliverables
At least one multi-year funding proposal for UNFPA Cabo Delgado response and tailored proposal for any potential funding opportunity that arises during the period
At least one multi-year funding proposal for the overall UNFPA humanitarian proposal
Resource mobilization strategy for the overall humanitarian response portfolio and with focus on the increasing needs in Cabo Delgado, integrating feedback from relevant colleagues
Organize one participatory training on resource mobilization encompassing findings and recommendations based on the consultancy deliverables (can be part of end-of-contract briefing with relevant staff)
Quality communication and advocacy products developed in collaboration with Communications colleagues
Ad –hoc advise and inputs on advancing Country Office resource mobilization as needs emerge.
Final consolidated report with an indication of key achievements
Duration and Working Schedule: 
25 days (from November to December 2020) with possible extension
Place where services are to be delivered:
Remote working
Delivery:
The work will be delivered remotely through email and via Zoom calls.
Monitoring and Progress Control:
Monitoring of the progress of the consultancy will be done through email communication, discussions and meetings for coordination (both internal UNFPA and also with partners in the field).
Supervisory Arrangements:
Overall guidance of Deputy Representative and day-to-day supervision of the Humanitarian Coordinator based in Cabo Delgado
Expected Travel:
There is no travel expected for this consultancy
Qualifications and Experience
Master's Degree or equivalent in Business Administration, Economics, Social Sciences,
International Relations, Political Sciences or related field.
Knowledge and Experience:
At least 7 years of progressively responsible and relevant professional work experience in fundraising, marketing, sponsorship, corporate social responsibility, CSR or Innovative Financing.
Knowledge and experience on humanitarian programme specifically on humanitarian financing for acute emergency and recovery phases and understanding of different funding sources desirable. Knowledge and experience on UNFPA specific mandates and intervention on humanitarian issues is an asset. Good strategic visioning, critical and strategic thinking and ability to develop strategic partnerships.
Experience working on Resource Mobilisation within the United Nations or International NGOs with a track record of successful development of proposals and funds raised.
Languages:
Fluency in English with excellent writing and communication skill; knowledge of Portuguese is desired but not a requirement.
Inputs/services to be provided by UNFPA or implementing partner:
Technical inputs from relevant Program Specialists and Analysts
How to Apply:
The deadline for applications is Thursday, 19 November 2020, 5:00 PM Maputo time.
Interested applicants should send a letter of motivation and a detailed CV with the subject clearly stated "Application for Consultancy for Resource Mobilization and Strategic Partnerships Development," to moz.recruitments@unfpa.org.
UNFPA will only respond to those applicants in whom we have further interest.
UNFPA does not charge any application, processing, training, interviewing, testing or other fee in connection with the application or recruitment process.  Fraudulent notices, letters or offers may be submitted to the UNFPA.via various means or Reporting:  http://www.unfpa.org/help/hotline.cfm.
UNFPA provides a work environment that reflects the values of gender equality, teamwork, embracing diversity in all its forms and integrity.  UNFPA is committed to maintaining a balanced gender distribution and therefore encourages women to apply.  UNFPA promotes equal opportunities for all including persons with disabilities.
We are no longer accepting applications for this position.
Mozambique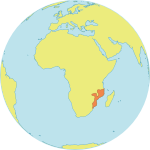 Population : 31.3 mil
Maternal Mortality Ratio
289
Contraceptives prevalence rate
25
Population aged 10-24
33.6%
Youth secondary school enrollment
Boys 19%
Girls 19%