Human Resources Planning, Coordinating & Reporting Specialist, Division for Human Resources, New York, P-3
Contract Type: Fixed Term Appointment
Closing date: 5 June 2018 - 5:00pm(New York time)
Duty station: New York, USA
Job ID: 16228
---
Job Summary
UNFPA delivers a world where every pregnancy is wanted, every birth is safe, and every young person's potential is fulfilled. UNFPA's goal is to achieve universal access to sexual and reproductive health, realize reproductive rights, and reduce maternal mortality to accelerate progress on the ICPD agenda, to improve the lives of adolescents and youth, and women, enabled by population dynamics, human rights, and gender equality.   By 2030 UNFPA is focused on delivering on three overarching strategic goals: Ending unmet need for family planning, ending preventable maternal deaths, and ending harmful practices to women and girls.
The Planning, Coordinating and Reporting Specialist post is located in the Governance Branch of the Division for Human Resources (DHR). The Planning, Coordinating and Reporting Specialist reports to the Director of DHR and works in close collaboration with DHR management, across DHR and across UNFPA.
Job Purpose
The Planning, Coordinating and Reporting (PCR) Specialist provides day-to-day operational support to the Director, facilitating coordination and collaboration across all units within and outside the Division.   The Specialist is responsible for coordinating the development, monitoring and delivery of the Division's Office Management Plan.
The PCR Specialist develops monitoring mechanisms to capture operational metrics across DHR to keep the Director fully informed on activities and to anticipate areas where focused attention/remedial actions may be required.  The Specialist oversees the development and management of the DHR budget, ensuring conformance with established processes. Finally, the Specialist manages DHR input and support to auditing reviews and other oversight activities requiring DHR input, including, but not limited to, the Board of Auditors, the Joint Inspection Unit and various multi-lateral aid reviews.
Education:  
Advanced degree in public health, social science, demography, gender, management, public administration, international development or a related field.
Knowledge and Experience: 
• 5 years of increasingly responsible professional experience in development work;
• Strong analytical ability; 
• Professional experience in HR is an asset;
• Basic research skills and familiarity with quantitative and qualitative methods;
• Strong writing and oral communication skills;
• Good network within the academic and development community;
• Field experience is a strong asset.
We are no longer accepting applications for this position.
United States of America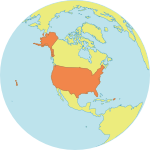 Population : 331 mil
Maternal Mortality Ratio
19
Contraceptives prevalence rate
64
Population aged 10-24
19.5%
Youth secondary school enrollment
Boys 92%
Girls 93%