Human Resources Adviser, Policy and Staff Relations, Division for Human Resources, New York, P-5
Contract Type: Fixed Term Appointment
Closing date: 29 November 2020 - 5:00pm(New York time)
Duty station: New York
Job ID: 33611
---
Note: The closing date is extended until 29 November 2020.
The Position:
As the HR Adviser, Policy and Staff Relations in the Directorate of the Human Resources Division you will lead the development, delivery,  maintenance and revision of UNFPA's HR policies ensuring that they effectively support the achievement of organizational priorities, are clear, contemporary, harmonized with the HR policy initiatives within the UN Common System as appropriate, consistent with UNFPA's values and demonstrate care for employees. 
You will report directly to the Director of DHR.
How you can make a difference:
UNFPA is the lead UN agency for delivering a world where every pregnancy is wanted, every childbirth is safe and every young person's potential is fulfilled.  UNFPA's strategic plan (2018-2021), focuses on three transformative results: to end preventable maternal deaths; end unmet need for family planning; and end gender-based violence and harmful practices. These results capture our strategic commitments to accelerating progress towards realizing the ICPD and SDGs in the Decade of Action.
In a world where fundamental human rights are at risk, we need principled and ethical staff, who embody these international norms and standards, and who will defend them courageously and with full conviction.
UNFPA is seeking candidates that transform, inspire and deliver high impact and sustained results; we need staff who are transparent, exceptional in how they manage the resources entrusted to them and who commit to deliver excellence in programme results.
Job Purpose:
The HR Adviser, Policy and Staff Relations is responsible for leading the development and maintenance and efficacy of the UNFPA human resources policy framework, ensuring the incorporating contemporary  leading practices that respond to the needs of the organization, support the achievement of UNFPA's strategic business priorities creating awareness and promoting consistent application of HR policies throughout the organization. Ensure consistency and harmonization with HR policy initiatives within the wider UN Common System as appropriate. The Advisor is also responsible for providing high-quality HR policy advice, guidance and interpretation to management, including at executive levels, and to client facing HR staff and for overseeing staff relations and corporate level case management.
Requirements:
Qualifications and Experience
Education:  
Master's degree in Law, Human Resources, Business Administration, Public Administration or related discipline.  
Knowledge and Experience: 
• Ten years of progressively responsible experience in HR policy development and staff relations within a multilateral/international organization, preferably a UN common system organization.
• Proven experience strategically handling personnel/administrative policy matters;
• Expert experience interpreting and implementing UN Staff Rules and Regulations and/or other similar multilateral organizations required.  
• Proven analytical skills and strategic thinking is required; 
• Demonstrated experience in drafting clear, concise, and logical written arguments is required;
• Strong professional expertise, knowledge and the gravitas to work with Senior Management. 
• Experience in a supervisory/managerial role preferred; 
• Proven project management skills coupled with strong collaboration and team skills;
• Strong oral communications skills;
• Strong client orientation and outreach skills; 
• Ability to influence effectively;
Languages: 
Fluency in English; knowledge of other official UN languages, preferably French and/or Spanish, is desirable. 
We are no longer accepting applications for this position.
United States of America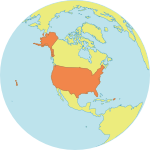 Population : 331 mil
Maternal Mortality Ratio
19
Contraceptives prevalence rate
64
Population aged 10-24
19.5%
Youth secondary school enrollment
Boys 92%
Girls 93%